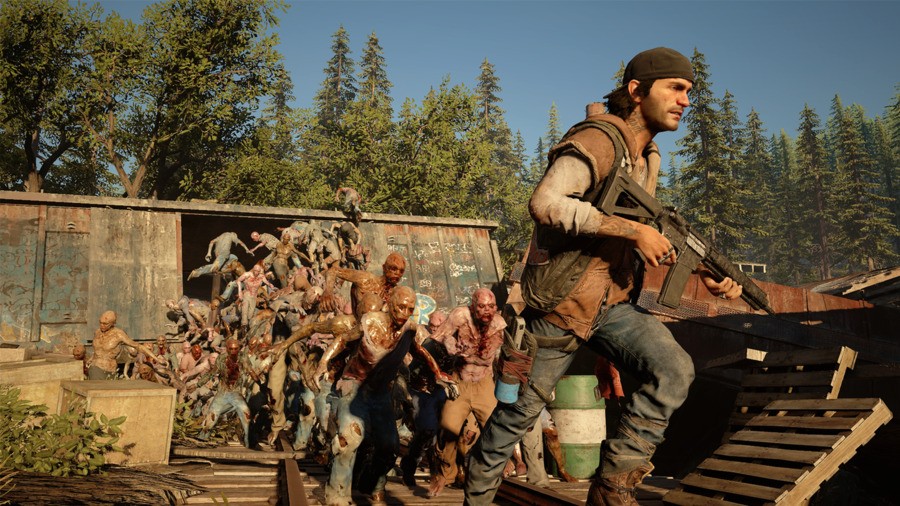 Last week saw the release of Mortal Kombat 11, a highly anticipated sequel in a long-running franchise, and Days Gone, a PS4 exclusive new IP. Of the two, you'd think the former would have the better launch in terms of sales, but it's actually Bend Studio's Freaker infested open world that takes number one -- in the UK chart, at least. According to GamesIndustry, the game's launch week sales are 27 per cent below God of War's, which isn't half bad when you consider that game's record-breaking performance. A strong start for Days Gone, then, and that's without considering digital sales.
NetherRealm's sequel, meanwhile, settled for second place, the PS4 version making up 71 per cent of sales. The impactful arrival of these two titles means World War Z had to make room, and it's slipped down from number one to number 10. Aside from that, it's not a particularly exciting chart, with many of the mainstays making small movements.
Here's the latest top 10.
UK Sales Charts: Week Ending 27th April, 2019
Days Gone
Mortal Kombat 11
FIFA 19
Red Dead Redemption 2
The Division 2
Mario Kart 8 Deluxe
Sekiro: Shadows Die Twice
Forza Horizon 4
New Super Mario Bros. U Deluxe
World War Z
[source gamesindustry.biz]