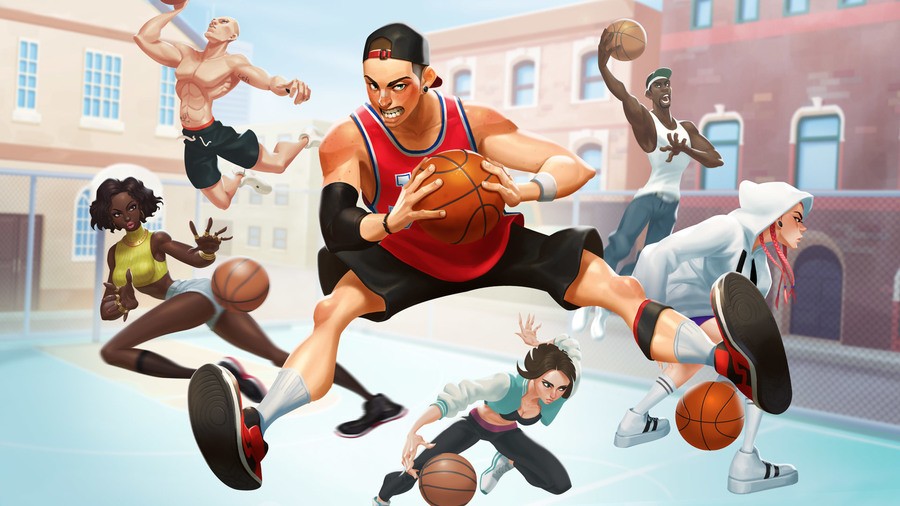 The gaming gods have blessed us with another gift in the form of Sekiro: Shadows Die Twice this week, and so we suspect that's what a lot of you will be enjoying this weekend. It's been a pretty packed start to the year, though, with Devil May Cry 4 and Resident Evil 2 to name but two. So what's keeping your thumbs in motion at the moment?
Sammy Barker, Editor
I must admit I'm having a real hard time settling to play any one game at the moment, so I'm just kinda picking at titles here and there. I think this weekend I'm probably going to end up playing more 3on3 Freestyle, because I can't stop thinking about that game.
Robert Ramsey, Deputy Editor
Oof, The Division 2's a bit addictive isn't it? I'm pretty sure I'll be cover-hopping my way across D.C. this weekend as I grind deep into the endgame. Can we just take a moment to appreciate those loot drop sound effects, by the way? So satisfying.
Stephen Tailby, Associate Editor
This weekend is all about Sekiro: Shadows Die Twice for me, as I'll be playing as much as I can ahead of my review. I'll save most of my thoughts for then, but I'll say that I'm definitely enjoying it after a very rough start. This game might have more tutorials than From's other titles, but the action is absolutely relentless. I've died a lot so far, primarily by the blade of Jouzou the Drunkard. Watch out for him, he's a nasty piece of work.
Liam Croft, Senior Staff Writer
I'll be playing a little video game called Sekiro: Shadows Die Twice as much as I can this weekend. I'm only two or so hours in so far, but I'm already thoroughly enjoying the combat and the increased focus on mobility. That grappling hook is pretty damn cool. Alongside that, my review plate is full over the weekend with Generation Zero and Earth Defense Force: Iron Rain both tussling for play time.
Christian Kobza, Reviewer
After finishing off Octopath Traveler and Devil May Cry 5 last weekend, this weekend I'll have my sites set solely on Sekiro. I'm ready to endure whatever it is From is going to be throwing my way.
---
What are you playing this weekend, then? Will you be butting your head against Sekiro: Shadows Die Twice, or have you got a different game in mind? Let us know in the comments section below.