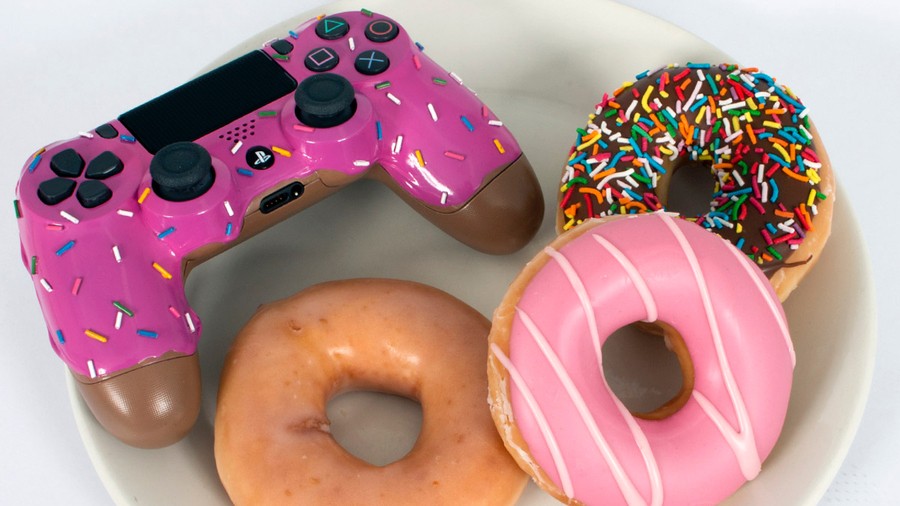 Apologies if this article gives you a hankering for Homer's favourite sweet treats, but we couldn't ignore this customised DualShock 4 controller. It garnered a lot of attention on social media, and it's not difficult to see why: the "Get Glazed" Deluxe Donut Custom PS4 Controller looks brilliant.
It comes from a small controller-modding shop based in Adelaide, Australia. Called We Are Robots, the outlet produces customised pads, even taking commissions for one-offs if you want something truly unique. However, it's this delicious-looking DualShock 4 that's gotten serious attention, and it's currently up for pre-order on the company's website.
The catch is the price tag; the dessert DualShock is currently going for AUD $285, which roughly translates to GBP £155 or USD $200. This is down to the fact the controllers are made to order, each one hand-painted. The site also stresses that the controller is intended as a display piece due to the 3D texture, but it's a fully functional PS4 pad.
It's impressive work nonetheless, but what do you think? Do you like the donut DualShock 4, or are you happy with your controller icing and sprinkles free? Salivate in the comments below.
[source twitter.com, via wearerobots.com.au]