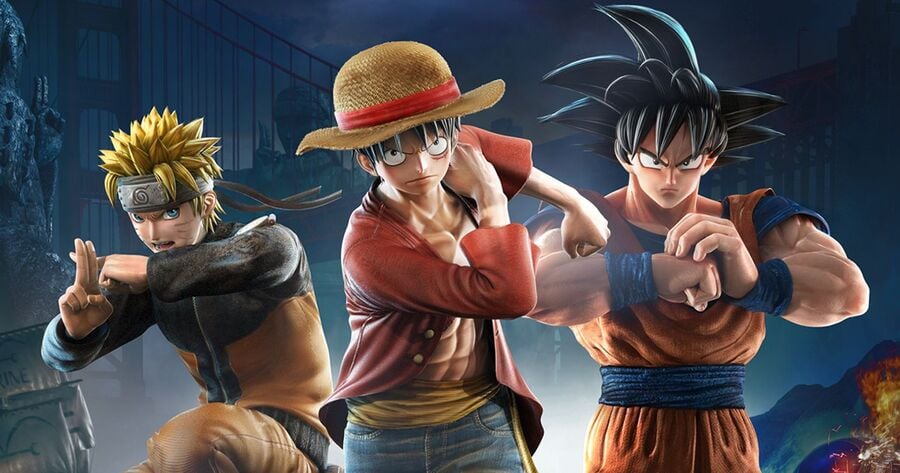 It's been a busy week in Japan as far as new releases on PS4 are concerned. Jump Force (perhaps unsurprisingly) topped the software charts, moving a decent 77,000 copies. Not too far behind in second place was Catherine: Full Body with 52,000 copies. The Vita version of Full Body didn't quite make the top ten, but it did settle in 13th with a rather low 9000 copies.
Both Far Cry: New Dawn and Metro: Exodus did crack the top ten, however. The former shifted 26,000 copies in fifth place, while the latter moved 18,000 copies in seventh. Not the highest numbers in the world, but it's still nice to see Western games like these put in an appearance.
Despite all the new software, though, the PS4 itself continues to just trundle along. Across the standard PS4 and PS4 Pro combined, we're looking at the usual 20,000 units.
Hardware sales
Switch – 65,958 (61,280)
PlayStation 4 – 11,792 (11,583)
PlayStation 4 Pro – 7,892 (8,111)
New 2DS LL – 3,358 (3,216)
PlayStation Vita – 1,767 (1,475)
New 3DS LL – 1,254 (1,070)
2DS – 142 (138)
Xbox One X – 55 (129)
Xbox One – 13 (16)
Software sales
[PS4] Jump Force (Bandai Namco, 02/14/19) – 76,894 (New)
[PS4] Catherine: Full Body (Limited Edition Included) (Atlus, 02/14/19) – 51,824 (New)
[NSW] New Super Mario Bros. U Deluxe (Nintendo, 01/11/19) – 34,541 (431,771)
[NSW] Super Smash Bros. Ultimate (Nintendo, 12/07/18) – 29,843 (2,860,986)
[PS4] Far Cry: New Dawn (Ubisoft, 02/15/19) – 26,285 (New)
[PS4] Kingdom Hearts III (Limited Edition Included) (Square Enix, 01/25/19) – 19,265 (755,810)
[PS4] Metro Exodus (Spike Chunsoft, 02/15/19) – 17,513 (New)
[NSW] Pokemon: Let's Go, Pikachu! / Let's Go, Eevee! (Bundle Editions Included) (Nintendo, 11/16/18) – 15,287 (1,490,789)
[NSW] Mario Kart 8 Deluxe (Nintendo, 04/28/17) – 12,249 (2,133,021)
[PS4] Resident Evil 2 (Z Version and Limited Edition Included) (Capcom, 01/25/19) – 11,636 (338,492)
[NSW] Super Mario Party (Bundle Version Included) (Nintendo, 10/05/18) – 10,942 (1,018,889)
[PS4] Nobunaga's Ambition: Taishi with Power-Up Kit (Koei Tecmo, 02/14/19) – 10,326 (New)
[PSV] Catherine: Full Body (Atlus, 02/14/19) – 9,241 (New)
[NSW] Minecraft: Nintendo Switch Edition (Bundle Version Included) (Microsoft, 06/21/18) – 8,905 (607,502)
[NSW] The Legend of Zelda: Breath of the Wild (Limited Edition Included) (Nintendo, 03/03/17) – 8,235 (1,292,065)
[NSW] Splatoon 2 (Bundle Version Included) (Nintendo, 07/21/17) – 7,193 (2,932,629)
[PSV] Kin'iro no Corda: Octave (Limited Edition Included) (Koei Tecmo, 02/14/19) – 4,585 (New)
[PS4] Ace Combat 7: Skies Unknown (Limited Edition Included) (Bandai Namco, 01/17/19) – 3,758 (231,659)
[NSW] Dragon Quest Builders 2 (Square Enix, 12/20/18) – 3,758 (231,659)
[NSW] Nobunaga's Ambition: Taishi with Power-Up Kit (Koei Tecmo, 02/14/19) – 3,705 (New)
[source 4gamer.net, via gematsu.com]