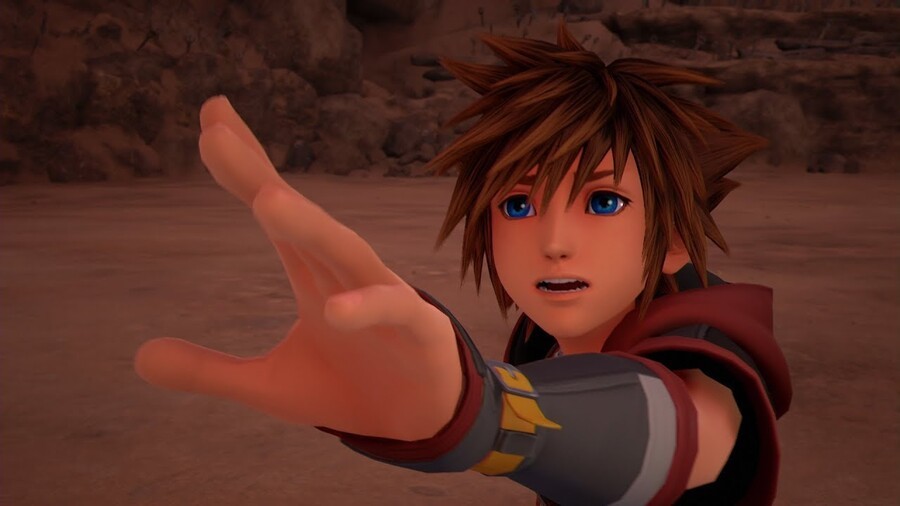 The first NPD result of the year is in, and the industry slipped to a 19 per cent year-over-year decline in the United States – despite titles like Kingdom Hearts III and Resident Evil 2 putting in a decent performance. The drop can be directly attributed to slipping hardware and software sales, as neither of the aforementioned releases could keep pace with last year's January juggernaut, Monster Hunter: World.
Of course it's important to remember that, while the Nintendo Switch is still relatively fresh, both the PlayStation 4 and Xbox One are getting older now, and it's natural to see both begin to tail off as we hurtle towards a new generation. As you'd expect, it was the House of Mario's hardware that topped the console sales charts – a position it's likely to retain all-year round if we're all honest with ourselves.
Kingdom Hearts III headed up the software charts, generating more revenue than its direct PlayStation 2 predecessor by 2.5 times. Resident Evil 2, in second position, also enjoyed 2.8 times higher dollar sales than the launch month of its PSone counterpart from 1998. And Ace Combat 7: Skies Unknown, which placed in seventh position, enjoyed an 80 per cent increase compared to its forebear.
NPD Software Top 20: January 2019
Kingdom Hearts III
Resident Evil 2
New Super Mario Bros. U Deluxe*
Call of Duty: Black Ops IIII**
Super Smash Bros. Ultimate*
Red Dead Redemption II
Ace Combat 7: Skies Unknown
NBA 2K19
Mario Kart 8*
Grand Theft Auto V
Madden NFL 19**
Tales Of Vesperia
The Legend of Zelda: Breath of the Wild*
Battlefield V
Super Mario Party*
Minecraft***
Assassin's Creed: Odyssey
Marvel's Spider-Man
FIFA 19**
Super Mario Odyssey*
NPD PS4 Software Top 10: January 2019
Kingdom Hearts III
Resident Evil 2
Call of Duty: Black Ops IIII**
Red Dead Redemption II
Ace Combat 7: Skies Unknown
NBA 2K19
Marvel's Spider-Man
Grand Theft Auto V
Madden NFL 19**
Battlefield V
* Digital sales not included
** PC digital not included
*** Digital for Xbox and PlayStation included, but not PC or Nintendo eShop
[source venturebeat.com]