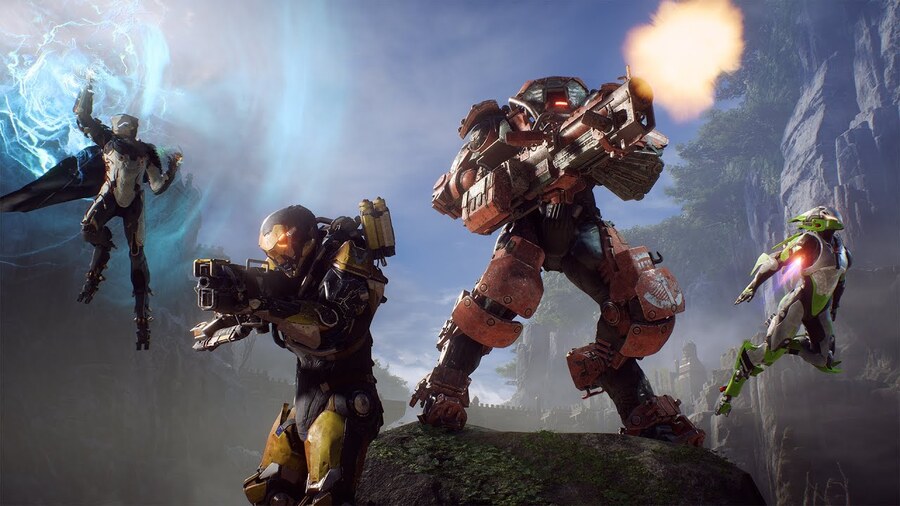 The ANTHEM public demo is incoming on PlayStation 4, giving players the opportunity to test the game before its release in February. We've already had the VIP demo, which was gated off behind pre-orders on PS4 -- but now it's time for everyone to get in on the action.
ANTHEM Demo - How to play the public demo
How do you get into the ANTHEM public demo? Well that's easy. All you have to do is head over to the PlayStation Store and download the demo. You can either find it under the 'demos' section, or you can simply search for 'ANTHEM'.
Once the public demo is live, you'll need to sign in using your EA account. Make sure that same account is linked to your PlayStation Network account. You can find more information on that here, but chances are that if you've played an EA-published game in the past, then your accounts will probably already be linked.
ANTHEM Public Demo - Dates and times
ANTHEM public demo start date and times
Friday 1st February 2019
North America: 9am PST / 10am MST / 11am CST / 12pm EST
UK/Ire: 5pm GMT
Europe: 6pm CET / 7pm EET
Asia/Oceania: 2am JST / 1am AWST / 4am AEDT
ANTHEM public demo end date
Sunday 3rd February 2019
ANTHEM demo details
Does progress from the ANTHEM demo carry over to the full game?
No, progress from the ANTHEM demo does not carry over to the full game.
However, it's worth noting that if you played the VIP demo, all of the progress you made should carry over to this public demo.
How big is the ANTHEM demo?
If we're talking about file size, the ANTHEM demo is around 27GB on PS4, and has one update available. However, that update should automatically be added to your download if you're only just grabbing it now.
As for how much content is included in the ANTHEM public demo, you can expect several story missions as well as a large area that's yours to freely explore. There's also a 'Stronghold' activity, in which a team of up to four players must battle through a series of objectives. Everything in the ANTHEM demo is playable with friends or strangers online.