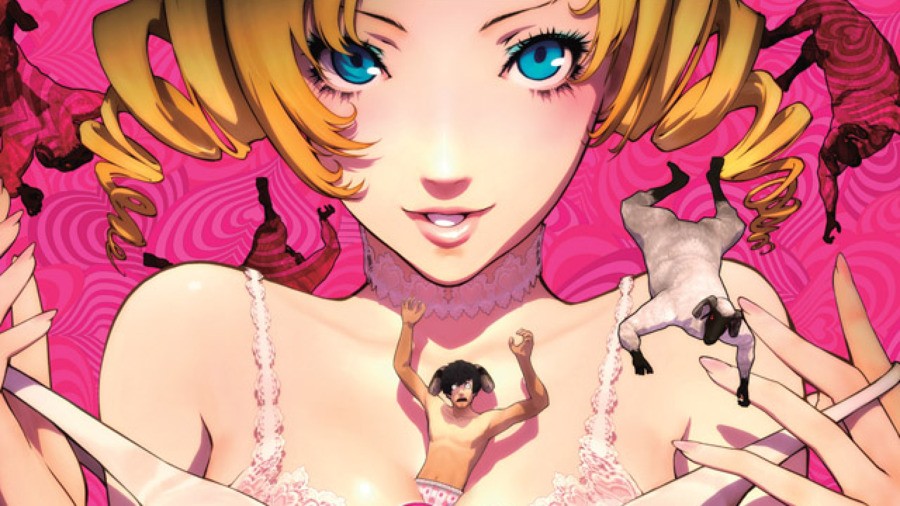 If you're big into risque video game content then you may not want to hear this, but Catherine: Full Body developer Atlus -- more specifically its own Studio Zero -- has seemingly shied away from giving a definitive answer on whether or not the upcoming title will be censored under Sony's new sexual content policy.
This whole censorship thing has been rumbling on for around a month now, and at first, it looked like Sony was only targeting relatively niche Japanese developers. However, more recently, it was confirmed by Koei Tecmo that Dead or Alive Xtreme 3: Scarlet would have certain aspects removed on PlayStation 4. In other words, Sony may be widening the net.
The aforementioned Studio Zero has responded to fan questions on Twitter, many of them asking whether Catherine: Full Body would be censored as per Sony's policy. "There are no mysterious lights in Catherine: Full Body. (We went as far as we could go without the light shining.) To everyone worried about that, we love you. (We received about 10 more of the same question)," the tweet reads, as translated by Gematsu.
In this case "mysterious lights" refers to the obscuring of a visual's sexualised areas. It's a reasonably common form of censorship in Japanese media.
The potential issue here is that Studio Zero didn't outright say that Catherine: Full Body won't be censored, even though other, more direct questions were asked. The fact that the developer only stuck to the "mysterious lights" stuff is perhaps a warning sign, as if it was dancing around the truth.
Of course, there's no real way of knowing whether Catherine: Full Body will indeed be censored until the game is released. It's due out in Japan in February next year.
[source gematsu.com]