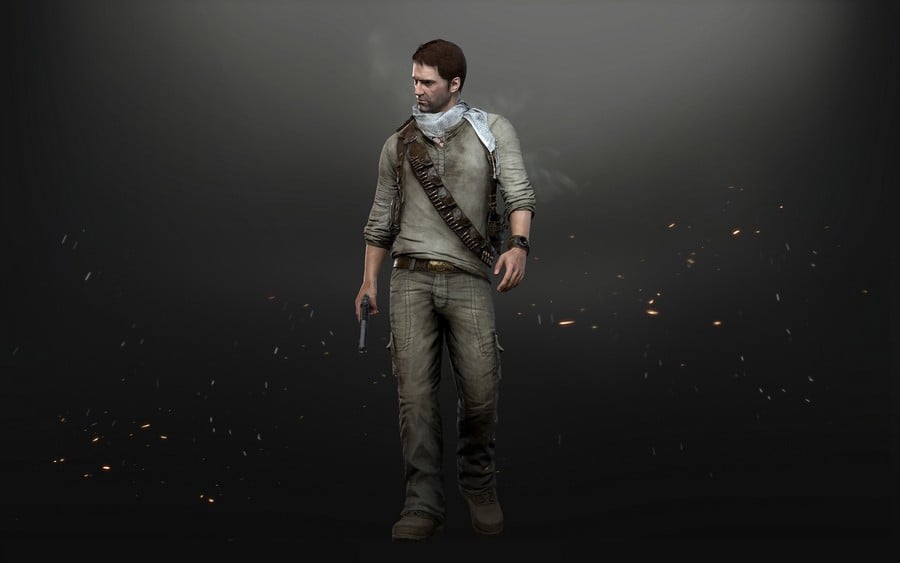 PlayerUnknown's Battlegrounds, or PUBG as it's better known, has taken its sweet time coming to the PlayStation 4 – but Sony's system will finally get its first chicken dinner next month. Of course, to make up for the delay, developer Bluehole has prepared some PlayStation-themed goodies for anyone who pre-orders the title.
The exclusive cosmetic extras are both themed on Naughty Dog titles, and include a Nathan Drake skin inspired by his Uncharted 3: Drake's Deception outfit and Ellie's backpack from The Last of Us. Pre-orders are live now, starting at $29.99 for the base game and going all the way up to $59.99 for the Champion's Digital Edition. You can learn more about all the options through here.
Other pre-order incentives include a PS4 theme and avatar. Will you finally be dropping into battle next month – or is PUBG simply too late for the party? Be the last man standing in the comments section below.
[source blog.us.playstation.com]