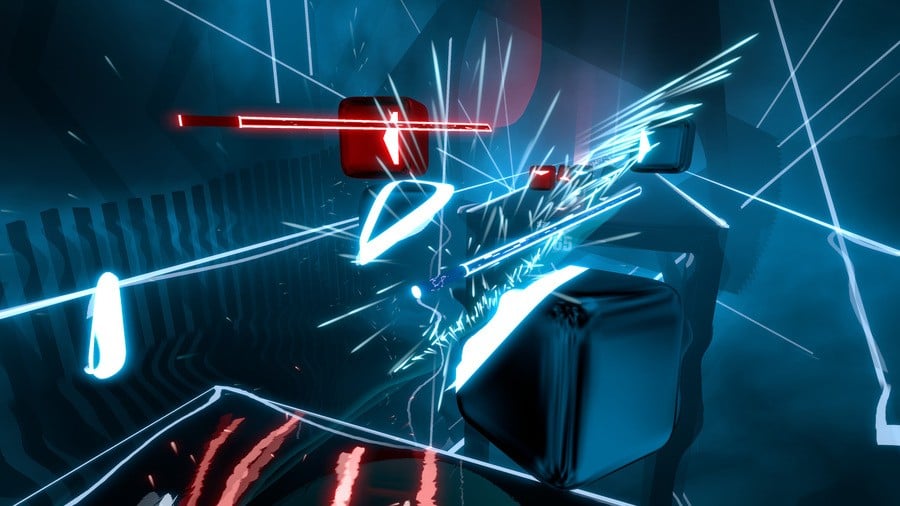 The hotly anticipated virtual reality rhythm game, Beat Saber, arrives on PlayStation VR today, and along with it of course comes a fresh batch of PS4 trophies. This acclaimed title, which has you swinging two energy swords (read: PS Move controllers) to slice blocks as they approach, even has a Platinum to earn. However, this one could be a toughie.
Among other objectives, you'll need to earn 100 million points in total across the game, finish all missions in the campaign, get S rank on 15 songs at expert difficulty, and play for a cumulative total of 24 hours. You'll even have to clear a song on expert with an SS ranking which could be a tall order for many. Still, it's cool to see the PSVR title getting the full treatment regarding trophies. Check out the full list here.
Will you be slashing your way to the Beat Saber Platinum? Throw down some beats in the comments below.
[source truetrophies.com]