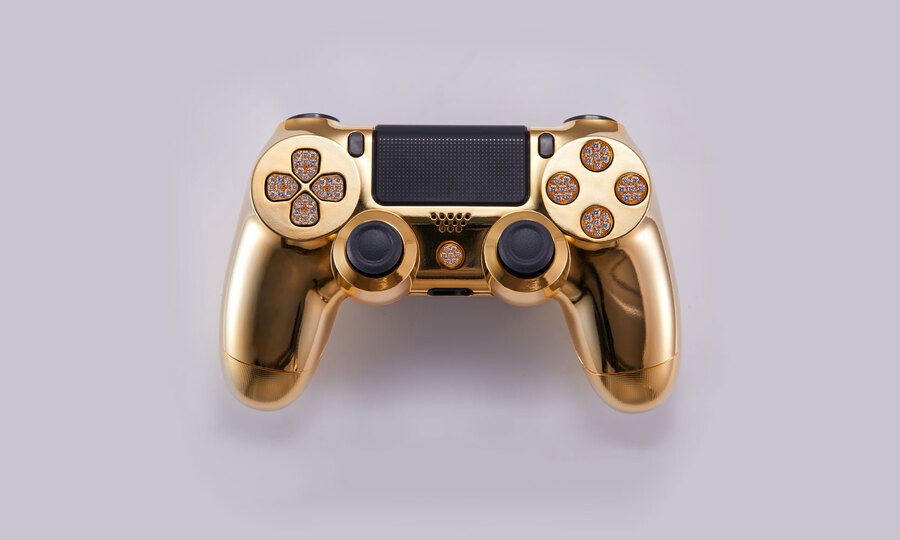 A brand new DualShock 4 can be quite an expensive purchase. A standard black controller will cost you around $60, while limited edition versions can cost even more. If you really want to break the bank, however, you could always consider the Lux DualShock 4 from online retailer Brikk.
This garish monstrosity, pictured above, is plated with 24 karat gold and features several diamonds embedded in each solid gold face button, resulting in a PS4 pad worth nearly $14,000. A more affordable option is also available for just under $8,500, which limits the inclusion of diamonds to just the central PS button.
If you want, you can even ratchet the price up higher by requesting different metals and gems to create your very own ultimate DualShock 4. If you have tens of thousands of dollars burning a hole in your pocket, you can click here to view the product page.
Will you be remortgaging your home for one of these? Spend your money wisely in the comments below.