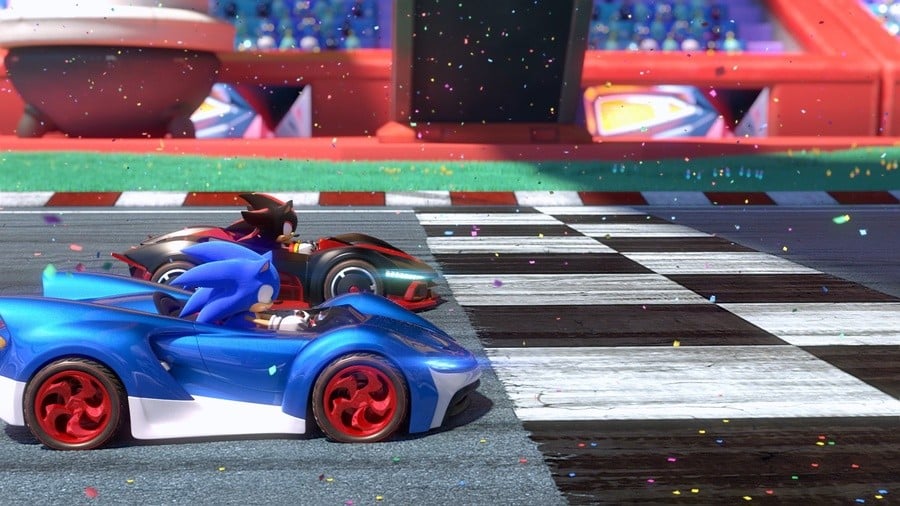 We weren't exactly enamoured with Team Sonic Racing when we played it at this year's EGX. It lacks the nostalgic sparkle of Sonic & SEGA All-Stars Racing Transformed, and its team-based mechanics seem undercooked. It wasn't going to live up to the same standard as its predecessor, in other words. SEGA seems to feel the same way, as it's pushing back the release of Sonic's latest racing escapade all the way to 21st May 2019.
The game was originally due out before the end of this year, so it's a pretty drastic delay. Here's the official word from the Sonic the Hedgehog Twitter:
The reason for the delay isn't completely clear, but with that much extra time, it's possible there will be some important changes made to the game. We'll have to see how it all shakes out, of course, and fundamentally it'll likely stay a cooperative kart racer. Let's hope SEGA and Sumo Digital can make improvements in the right areas.
[source twitter.com]