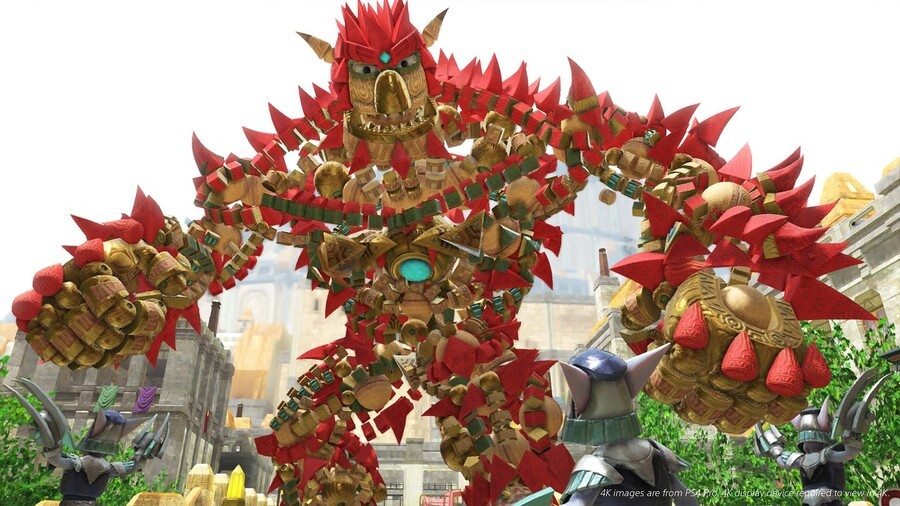 Yes, you read that right -- before the year is out, Knack 2 could be crowned Best Game at the British Academy Children's Awards. With the series reduced to a meme at this point, we're sure the internet will be thrilled to see the sequel recognised as worthy of such an award.
On a serious note, it's worth remembering that Knack 2 is actually a pretty good action platformer, and a marked improvement on the first game. Everyone likes to give Mark Cerny's series a bit of stick, but the sequel is a decent kid's game, and it's nice to see that it's been nominated.
Four games have been selected for the Best Game category at the Children's Awards, and in fact, three of them come from Sony. Joining Knack 2 are Everybody's Golf, PlayLink title Frantics, and the Nintendo Switch exclusive Mario + Rabbids Kingdom Battle.
The awards ceremony takes place on 25th November. While games for children aren't always the most exciting of titles, it's an important area for platform holders to ensure is served well. Going by these nominations, we'd say Sony has been doing a decent job of making sure PS4 has just as much to offer kids as it does adults.
What do you think of the nominations? Which game do you think will take the trophy? Get those GIFs ready for the comments below
[source eurogamer.net]