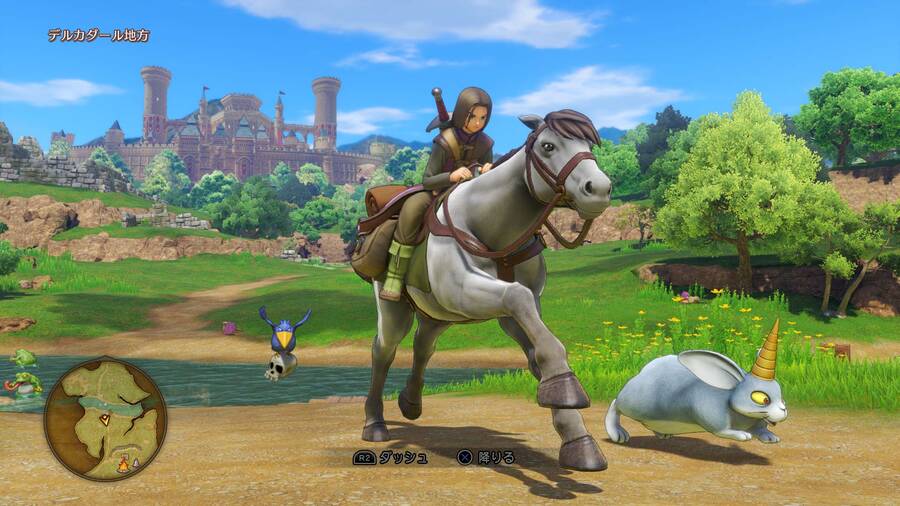 A Dragon Quest XI: Echoes of an Elusive Age update has put in surprise appearance on PlayStation 4. You can download patch 1.01 right now, but don't get too excited -- it just fixes a few bugs and a very specific crashing issue.
Here are the changes, according to the official website:
We've identified a bug which can sometimes cause the game to crash when the player is 300m away from their horse on the field, this has been fixed.
People's names (such as "Robert") have been removed from the list of prohibited words when selecting the main character's name at the beginning of the game.
Multiple text bugs have been fixed.
True story: this particular author tried to call his character 'Robert' at the start of the game, and it wouldn't let him. It's a bit late to go fixing it now, but it's great news for all the other Roberts out there who haven't played it yet.
[source square-enix-games.com]