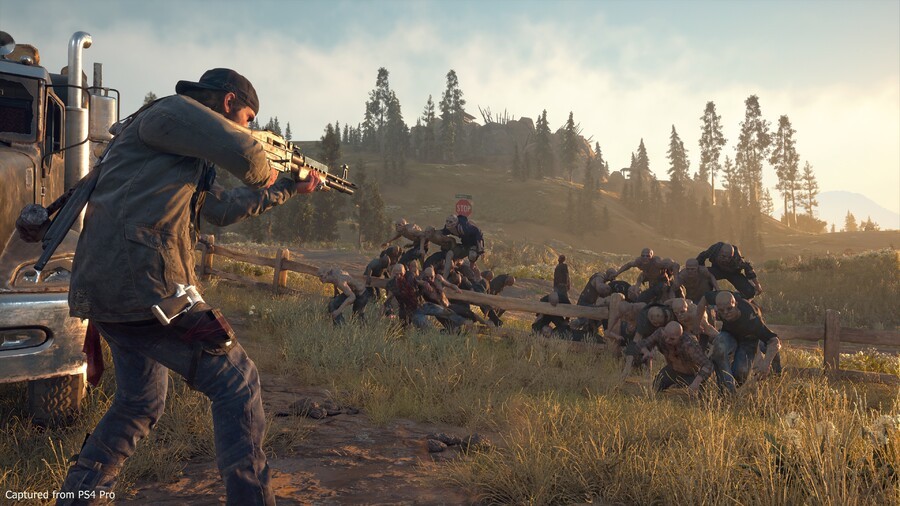 February 2019 is absolutely rammed with games. Dead or Alive 6, ANTHEM, Metro: Exodus, and DiRT Rally 2.0 are all very close together, and until recently, Sony Bend's open world survival action game Days Gone was among them. While it would've probably held up against the competition, the publisher has decided to delay Deacon's violent road trip to 26th April 2019.
Here's what Sony said regarding the move on PlayStation Blog:
We want to share a change in release date for this highly anticipated title from Bend Studio. We recently decided to move the release of Days Gone from the crowded February timeframe to April 26, 2019. While the studio is eager to see Days Gone in the hands of fans, Bend Studio will take the opportunity to further polish Days Gone.

As PlayStation fans already know, Days Gone is an open-world action game set in the high-desert of the Pacific Northwest. Traversing harsh landscapes on their drifter bike, players must fight for resources as they attempt to survive broken roads, unpredictable weather, attacks from other human factions, infected wildlife and roaming Freakers — a brutal, dynamic world that is dangerous both day and night.
We think it's probably best that Sony's played it safe and given Days Gone a little more breathing room. Again, its mix of motorbikes and zombie hordes sounds like a pretty easy sell, but the delay will allow the title to stand out.
Are you disappointed that Days Gone has slipped to April 2019, or is it a bit of a relief? Don't let the Freakers overwhelm you in the comments below.
[source blog.us.playstation.com, via dualshockers.com]