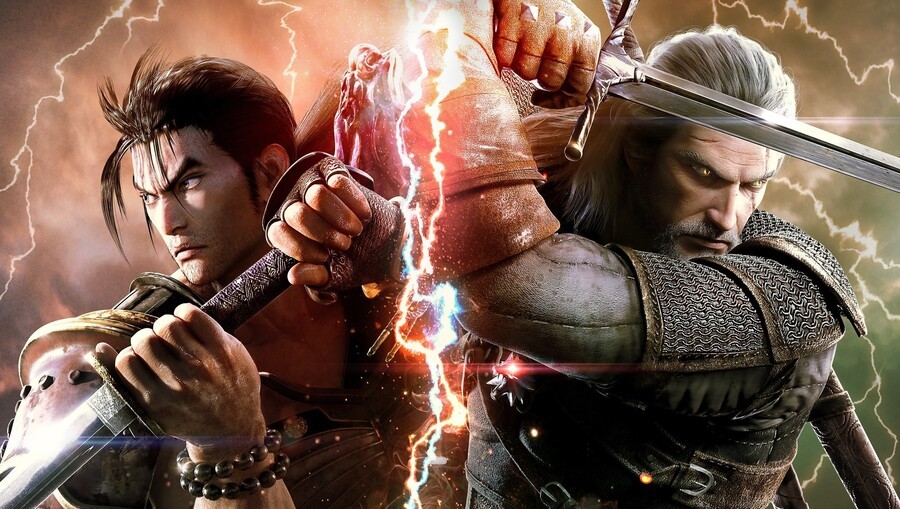 The nights are drawing in and the weather is getting colder, but the release calendar sure as hell is heating up. There are a metric ton of titles on the horizon, and we're battling to get on top of them all. The question is: how are you keeping up?
Robert Ramsey, Deputy Editor
You better believe I'm still polishing off Dragon Quest XI. I rarely go for 100 per cent completion in games these days but with this one I just can't help it. Naturally, I'll throw in some FIFA 19 as well, but I think that'll get binned if Liverpool don't beat Chelsea later today.
Stephen Tailby, Senior Staff Writer
My main focus this weekend will be on the Blue Bomber himself as I get acquainted with Mega Man 11 ahead of my review. Elsewhere, I want to take my chances on the SoulCalibur VI beta test. The challenge: defeat one other person.
Annette Magaña, Reviewer
Before I face the sleepless nights of college life, I will mount my horse and attend some unfinished business with some colossi in Shadow of the Colossus.
Graham Banas, Reviewer
Spending this weekend with a collection of my usual culprits like Rainbow Six: Siege and NHL 19, but also making room for SUPERHOT VR which I've been meaning to play for quite some time and hadn't gotten around to.
Jamie O'Neill, Reviewer
I still want to spend more time with the Capcom Beat 'Em Up Bundle, I've been enjoying it so much. I figure that if the 1997 arcade game Battle Circuit was released exactly as it is, but as a brand new pixel-art indie game today, it'd still be well received on its individual merits.
Liam Croft, Reviewer
I'm just sort of waiting for Assassin's Creed Odyssey to release at the moment, so to pass the time I'm mopping up Trophies in Marvel's Spider-Man and diving head first into FIFA 19. If Frank Lampard can't get Derby County into the Premier League, I most certainly can.
Rebecca Stow, Reviewer
I finished up The Gardens Between by scooping up the Platinum Trophy then went back to BioShock Infinite. As I have a small break from work right now I'm going to try and clean up my backlog, but with how much I'm loving BioShock Infinite I doubt this will feel like a chore.
Victor Nowogurski, Moderator
On the PS4 front I will be wrapping up Marvel's Spider-Man, grabbing some extras waiting till New Game+ arrives. Nintendo Switch wise I will be playing the fantastic MOBA Arena of Valor as well as Octopath Traveler.
---
What will be keeping you busy this weekend, then? What games are you planning to play? Let us know in the comments section below.