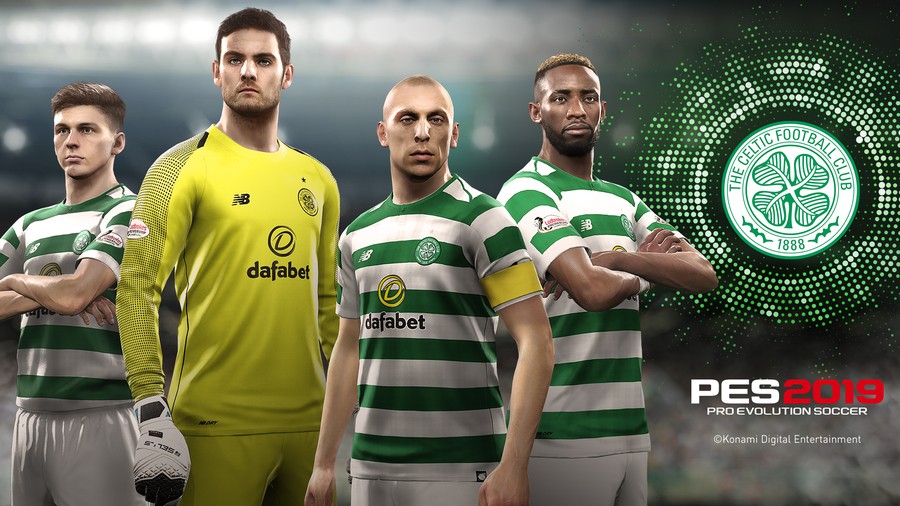 Konami may have lost out to rivals EA for the rights to UEFA's Europa League and Champions League competitions this year, but that doesn't mean it's closing the trophy cabinet and letting FIFA run off with the goods without a fight. 
Since news broke that PES 2019 would be the first series entry in a decade not to have Europe's premier club competitions licensed in game, the team has been working hard behind the scenes to muster up licenses elsewhere. 
This year's release will include eight new fully licensed leagues from Scotland, Russia, Argentina, Denmark, Portugal, Switzerland, Belgium, and Turkey. Additionally, new partnerships have been formed with select clubs including FC Schalke, Liverpool, Barcelona, Celtic, and Rangers, among others.
Every club from these leagues will include sponsors, official kits, player names and other associated props. For those of us north of the border in the UK, this is particularly pleasant: for too long has EA ignored our plight and refused to give us the Old Firm in all its glory. 
EA's FIFA 19 may have gained that admittedly wonderful mid-week anthem, and it maintains its stranglehold on the English Premier League, but it's nice to see Konami try and make up for this elsewhere. And ultimately, PES is by far the better game. [Oh, you've done it now - Ed] 
You can even give the game a warm-up next week as a free demo nestles itself neatly into the corner of the PlayStation Store on 8th August.
[source konami.com, via eurogamer.net]