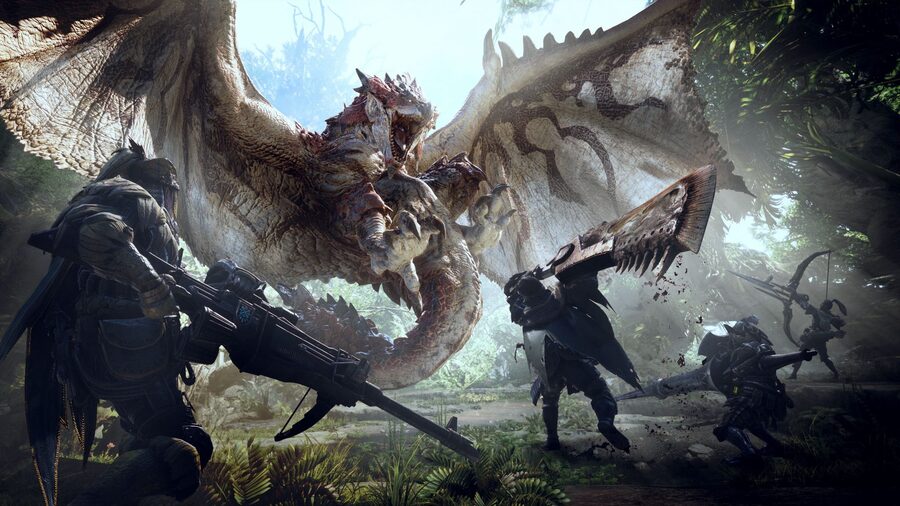 Monster Hunter: World's gigantic success is well documented by this point. The seriously addictive action role-playing title has been crowned Capcom's best selling game of all time, but before it launched earlier this year, some doubted that it would leave a mark here in the West, with many long time fans of the series betting that shifting the franchise away from Nintendo systems would be a costly mistake.
Capcom, didn't quite see it that way, however. Capcom Europe COO Stuart Turner tells Games Industry that within the company, there was always belief that Monster Hunter could thrive in the West if it was simply released on the "right platform".
"In my 12 years of being here, the drum has been banged that Monster Hunter could sell easily in the West if it was on the right platform and if it embraced online gaming," Turner states. But even with that belief, Turner admits that it was still a risk for the publisher: "It was a big risk for the Japanese developers to go and do something that might cut off their own fanbase. They were guaranteed three or four million sales in Japan. For a risk-averse Japanese company, that's a great big gamble."
Capcom Europe marketing director Antoie Molant then reveals that Sony played a big part in convincing Capcom to bring Monster Hunter back to PlayStation: "The risk was mitigated by Sony's support, and Sony Japan in particular, who felt Monster Hunter coming to home consoles was going to sell some PS4s... And they were right."
Capcom managed to strike gold with Monster Hunter: World, then, but did you see this coming? Join the hunt in the comments section below.
[source gamesindustry.biz]