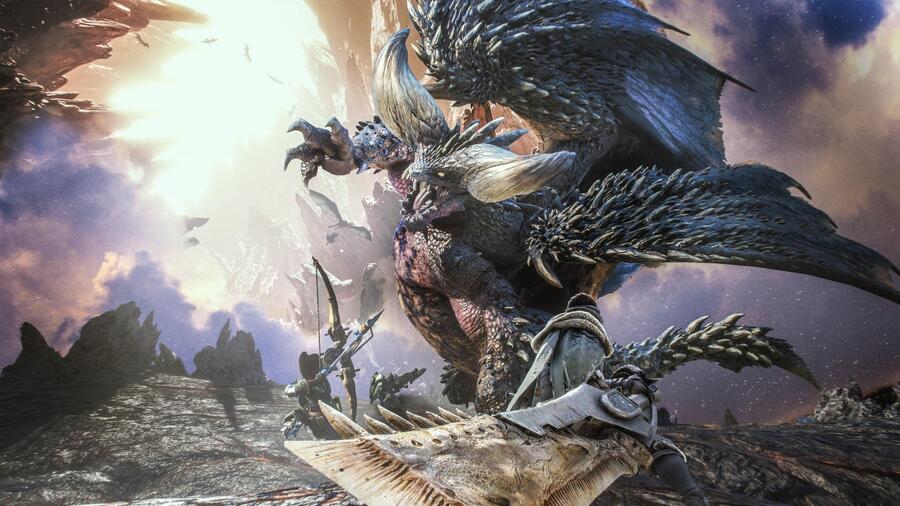 Capcom's in a pretty good place right now, going by the company's latest financial report. The publisher's operating income is up a rather staggering 550 per cent year-over-year, while net sales are up 46 per cent. In other words, Capcom's raking in some significant dosh -- and Monster Hunter: World is the main reason why.
Launching back in January, Monster Hunter: World has gone on to sell a whopping 8.3 million copies, and has formed the basis for Capcom's continued growth. Confirmed as the publisher's best selling game of all time not too long ago, Capcom's truly struck gold with its beast-slaying RPG.
Smaller titles such as Street Fighter 30th Anniversary Collection and Mega Man Legacy Collection have also served the company well, both adding to the growth of Capcom's digital business. Speaking of which, we all know that digital sales are bolstering the profits of publishers considerably, and it's no different for Capcom. Digital endeavours propelled the company to its best ever first quarter in terms of income.
Looking ahead, Capcom's got a couple of potential heavy hitters in the oven. Resident Evil 2 will no doubt leave a mark early next year, and Devil May Cry 5 is also set to bring the series back with a bang.
At this point, it's almost weird to think that Capcom was struggling just a few years back.
[source capcom.co.jp, via destructoid.com]