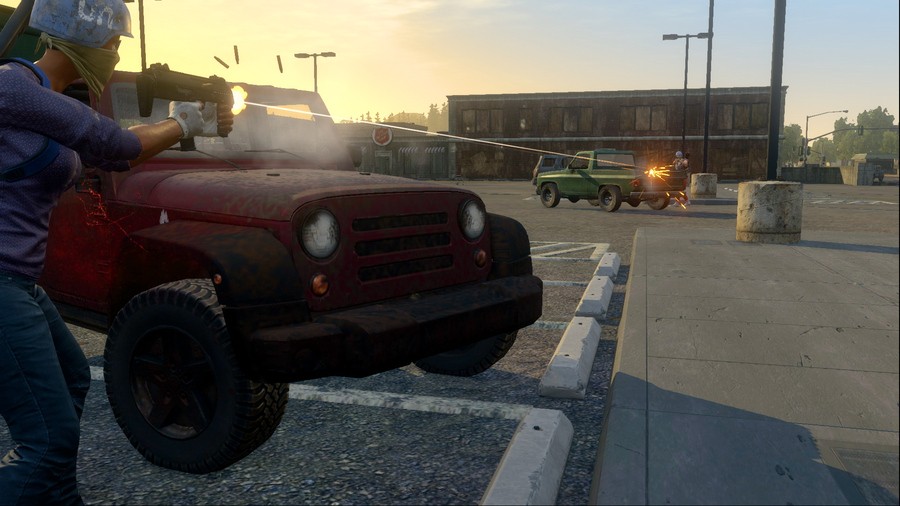 A good few years ago, there were murmurs of multiplayer shooter H1Z1 lining up a release on PlayStation 4, but it all went very quiet while the developer focused on the PC version of the game. Now, Daybreak Games has announced its battle royale shooter will indeed be launching on Sony's box with a new version designed specifically for console play.
Calling itself "the original standalone battle royale game", H1Z1 for PS4 features totally reworked UI, a new weapon progression system, and a host of new gear and equipment to use in your quest for glory.
The game's producer, Terrence Yee, is excited to bring the shooter to PS4: "H1Z1 on PS4 is true battle royale mayhem. We have reimagined the game for PlayStation 4 and have designed it to accentuate the essentials of battle royale that make the genre so exciting to watch and play. We have added key gameplay differentiators to keep the game frantic and fun -- an action shooter's dream of fast-paced battle royale."
Some of the major changes to the PS4 version of the game include the removal of the crafting system, simplified looting, and a revamped HUD, all in service of making H1Z1 a more streamlined and straightforward experience. The game will run at 60 frames per second on PS4 Pro, too.
While a date for the final release has yet to be announced, there will be an open beta test for H1Z1 next month. Beginning on 22nd May, you'll be able to download the beta and sample the game for yourself. If you want to try it out even sooner, a closed beta weekend starts this month, and you can sign up for that through here.
Do you like the sound of H1Z1 on PS4? Can it go toe to toe with Fortnite for battle royale supremacy? Run away from the storm in the comments below.