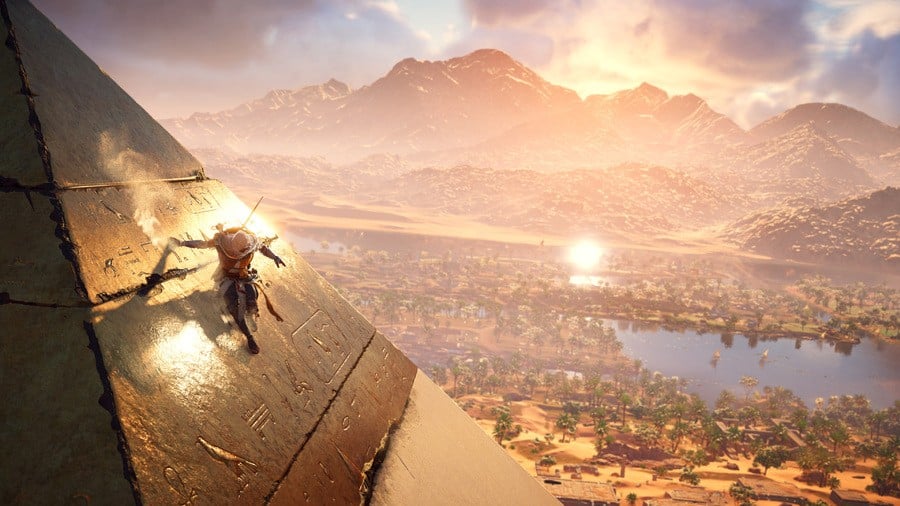 Ubisoft is still working away at fixing, tweaking, and adjusting Assassin's Creed Origins, with the game's latest update now available on PlayStation 4. Patch 1.4.2 weighs in at a reasonably hefty 3.7GB or thereabouts, but there doesn't appear to be anything too exciting on offer here. A quick look at the official patch notes reveals that this one's all about fixes, fixes, and more fixes.
We've got quest fixes, gameplay fixes, progression fixes, user interface fixes, graphical fixes, audio fixes (the infamous Siwa line should trouble you no more), and a bunch of other fixes. Fixes. You can find all of the details through here.
Are you still playing Origins? Hop atop your favourite camel and trot into the comments section below.
[source forums.ubi.com]