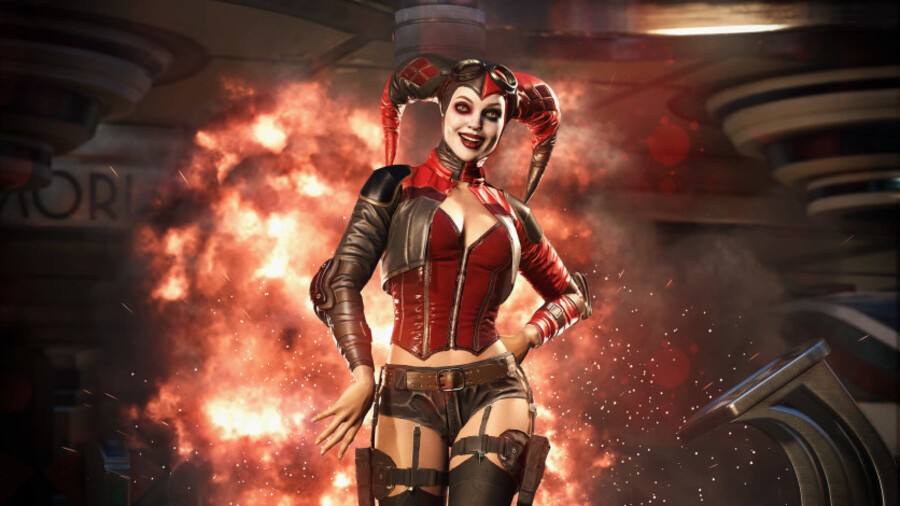 It's a big day at Push Square Towers as Manchester United take on Liverpool in the Premier League, dividing the office firmer than the Berlin Wall. With tensions running high, this edition of WAYP has actually been prepared on the eve of the match, just in case your humble host doesn't slip into a depressed coma in the aftermath.
Sammy Barker, Editor
Assuming my weekend isn't ruined by football results, I'll be playing Wolfenstein: The New Order, a game so good that I can't believe it's taken me this long to get around to it.
Gabriella Petty, Reviewer
In between dabbling with Injustice 2's Multiverse mode, I've been wanting to start fresh re-runs of Fallout: New Vegas and Fallout 4 for a while now, which I've yet to accomplish. The only game on my radar these next few weeks is God of War though so, honestly, I'm just finding games to satiate my appetite until then. Fallout: New Vegas seems like a good place to start, though.
Graham Banas, Reviewer
For better or worse I've been bitten by the Rainbow Six bug again after finally being able to get away from it for a while. So I'll be playing that. Again. Someone send help? Anyone?
Liam Croft, Reviewer
I'll be continuing to wrap up Assassin's Creed Origins, with the Platinum Trophy firmly in my sights. There's just too many locations to complete! Elsewhere, I'll be looking to start Monster Hunter: World, which I finally decided to give a chance thanks to all the positive buzz.
Simon Fitzgerald, Reviewer
This weekend I'll be jumping into Bloodborne. I recently managed to defeat the Cleric Beast and next on my list is Father Gascoigne. As I don't normally play this genre of video game I'm sure It'll take me all weekend just to get past Father Gascoigne so wish me all the best.
Victor Nowogurski, Moderator
With the recent news of Black Ops 4 coming it's made me want to dust off my Wii U and play some Black Ops II.  Other than that I plan on continuing with Secret of Mana and the occasional game of Mutant Football League on PS4.
---
What's keeping you occupied this weekend? Are there any games in particular that are dominating your time and attention? Don't mention the football in the comments section below.