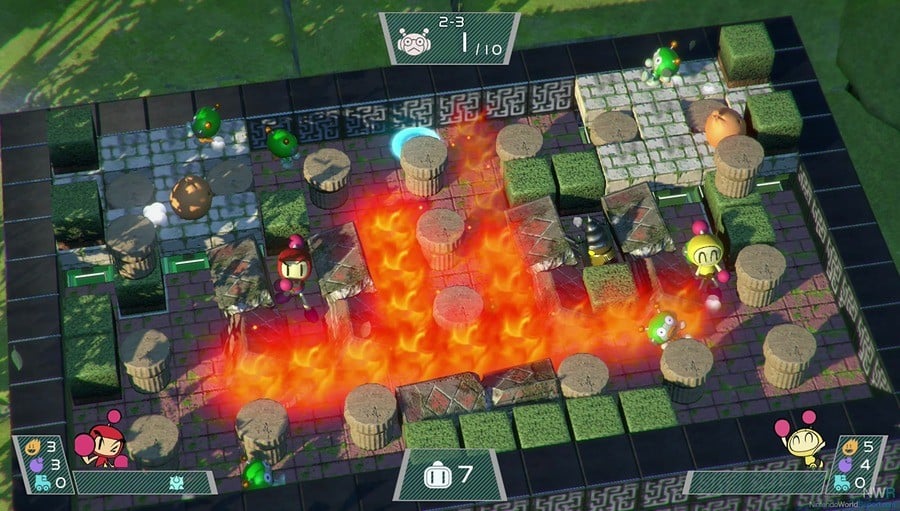 The Korean Game Rating Board has just rated Super Bomberman R for PS4. Usually when this happens, an official announcement isn't too far behind, so there's a strong possibility we could see the game make the jump to PlayStation.
Super Bomberman R is currently a Nintendo Switch exclusive that launched alongside the console in March of last year. The game features a story mode as well as the signature multiplayer that Bomberman is famous for.
We'll have to wait and see if Konami makes an official announcement soon, but this rating is a good indication. Would you like to see Super Bomberman R on PS4? Don't set off any explosives in the comments below.
[source grb.or.kr, via resetera.com]