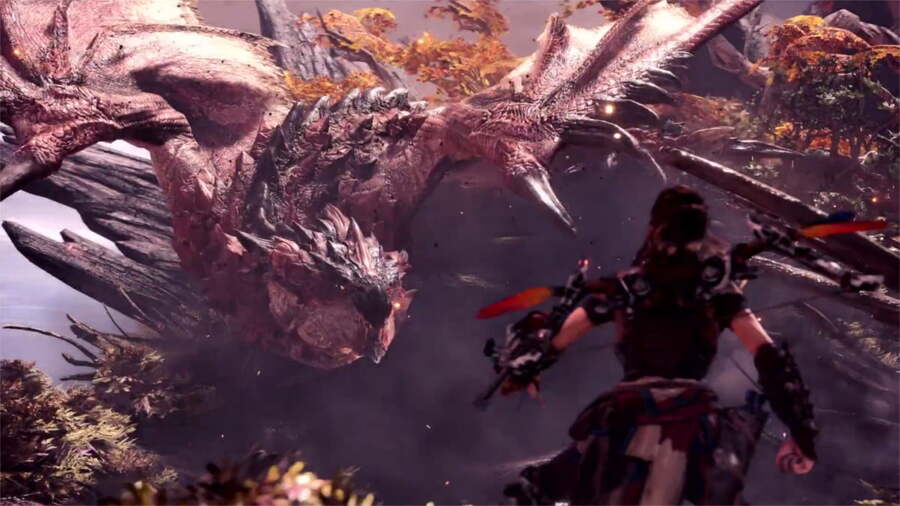 Monster Hunter: World officially launches tomorrow, and an event will kick off that allows you to don Aloy's armour from Horizon: Zero Dawn. You can even make your little Palico pet look exactly like a machine as well.
You have to be quick, though, because the event will only run for a limited time and it's unclear whether or not it will ever come back. Don't take the risk.
Also, just to put your minds at ease, you don't have to create a female avatar to turn into Aloy. As soon as you don a piece of the armour set, your entire character model will shift to Aloy – even if you play as a male.
How to unlock the Palico Watcher set
To unlock the Palico Watcher set, turning your Palico into a Watcher from Horizon: Zero Dawn, you need to complete the five star quest entitled "Lessons of the Wild". This appears in the events section of the quest board.
You have to be hunter rank 6 to perform the quest, but if you work your way through the main campaign for a few hours you should get there quickly enough. 
Completing the quest is seemingly a breeze, requiring you to kill only 8 Barnos in an arena. What it neglects to mention though, is that you have to do it while a Tzitzi-Ya-Ku is trying to kill you. You don't have to kill Tzitzi to complete the quest, but it might make it easier.
Bear in mind that you don't just get the gear right away, though. You have to craft it like any other set, using materials gained from that quest. You'll get those as a reward, and they can only be used to craft the Palico Watcher Set and the weapon Felyne Watcher Grinder.
How to play as Aloy in Monster Hunter: World
Just like you did with the Palico Watcher set, you have to complete an event in Monster Hunter: World to unlock Aloy's costume. It's called "The Proving", and challenges you to slay an Anjanath in the Ancient Forest. You can find the quest in the events section of the quest board.
You do have to be at least hunter rank 11 to give this quest a stab though, which does require you to have progressed quite far. Complete it though, and you can head right over to the smithy and craft the costume and bow.
"The Proving" will only run between February 28th and March 15th, so you should have plenty of time to progress as far as you need to to unlock it. Get busy!