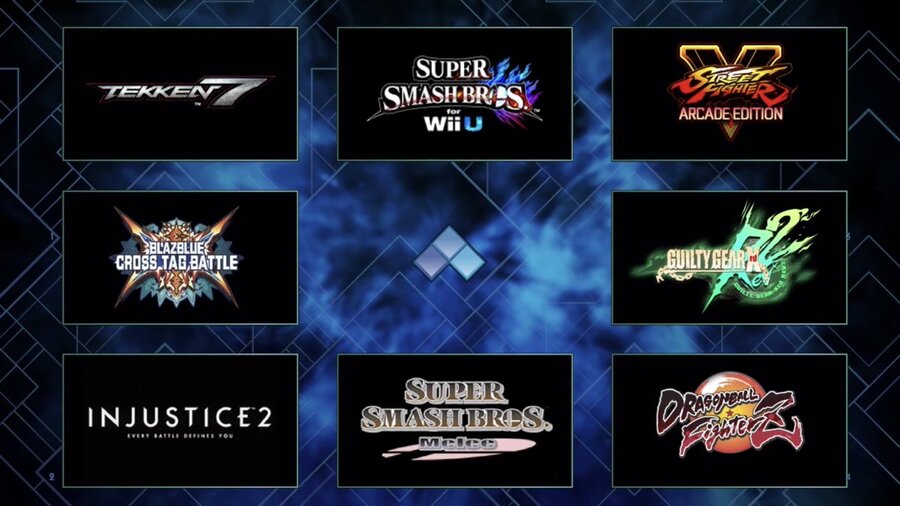 The official EVO 2018 lineup has been confirmed, with eight fighting games making the cut for the main selection. For those out of the loop, EVO is the world's biggest annual fighting game event -- if a title has its own tournament there, it's usually a good indicator of how healthy its competitive community is.
Without further ado, here are the eight main games of EVO 2018:
Street Fighter V: Arcade Edition
Tekken 7
Guilty Gear Xrd: Rev 2
Injustice 2
Dragon Ball FighterZ
Super Smash Bros. Wii U
Super Smash Bros. Melee
BlazBlue Cross Tag Battle
Right off the bat, there are two talking points here. The first is that Dragon Ball FighterZ has made it straight into the main lineup despite only launching at the end of last month. Clearly it's proving to be a popular release.
The second point is that BlazBlue Cross Tag Battle has managed to make the cut -- a title that isn't even out yet. The crossover brawler is due to launch on the 5th June here in the West, and with EVO 2018 scheduled for August, players won't have too long to prepare. Still, it's in there.
But it's not just about what games are on that list. The big question hovering over this year's event was whether Marvel vs. Capcom: Infinite would be deemed worthy of having its own major tournament. Sadly for the ill-fated game's community, the answer to that question is no -- it won't feature at EVO 2018.
That's a major blow for a title that's been unable to gain any real momentum ever since it launched to a lukewarm reception in September of last year. The Marvel vs. Capcom series has been a staple of EVO for a long, long time, and for its latest entry to miss out on continuing the tradition is telling to say the least. Another notable absentee is The King of Fighters XIV, which released back in 2016.
So, are you looking forward to EVO 2018? What are your thoughts on the lineup? Pay your respects to Marvel vs. Capcom: Infinite in the comments section below.