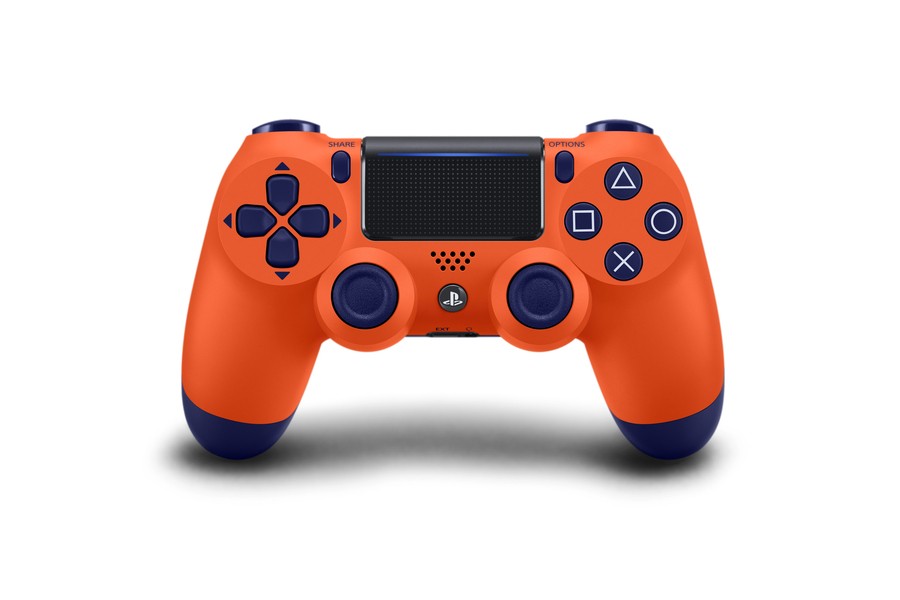 Look at that beautiful PlayStation 4 controller. Phwoar! 
Granted, orange is a colour that doesn't always work, but paired with that lovely dark blue, it makes this one of our favourite DualShock 4s that Sony has ever produced. It's approximately one thousand times better than the cheap tie-in controllers that it's been pumping out recently, and in our opinion, it ranks right up there with the simple but effective blue and red editions.
Oh, but there's a catch, because there's always a bloody catch when Sony makes an accessory that we want to throw money at. For starters, it's only going to be made available in Europe -- sorry American readers -- and on top of that, it'll only be released in select PAL regions. Said regions do not include the UK and Ireland, France, Poland, or Russia. It won't be coming to the Middle East or Africa, either. Bah!
It launches on the 14th November everywhere else.
Are you a fan of the orange DualShock 4? Disagree with our superior taste in the comments section below.
[source blog.eu.playstation.com]