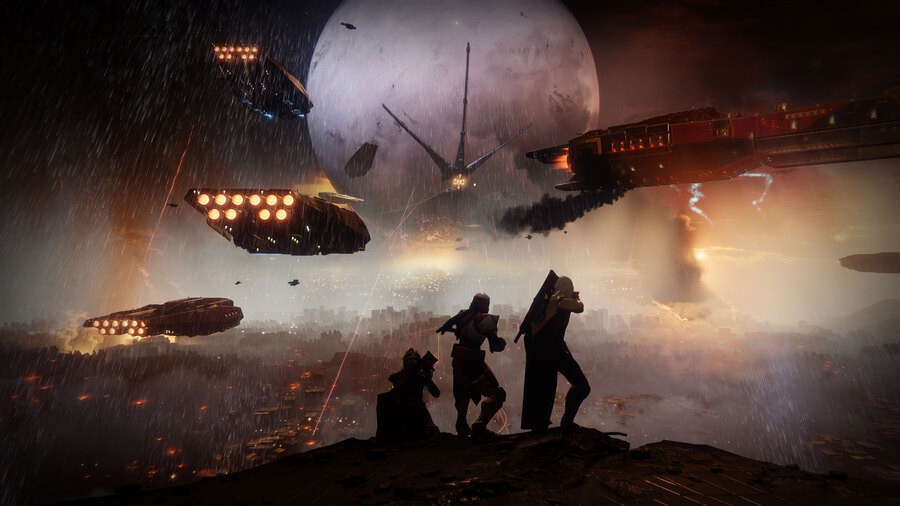 It's not particularly trendy to talk about PlayStation 4 hardware sales as it continues its comfortable march to 100 million units, but even though the Nintendo Switch is starting to exert some authority on the NPD, it's perhaps worth reiterating that Sony's system is still faring very well as it nears its fourth birthday.
According to the US sales tracking firm, the console is still the best-selling system of 2017 so far, and it comfortably led the competition for consumer spend in September. Meanwhile, the DualShock 4 was the most popular accessory, while software continues to perform healthily on the Japanese giant's device as well.
This is all as anticipated, of course, but it's sometimes worth reiterating. Less expected is just how well Destiny 2 fared now we have a clearer picture with more digital data taken into account; early reports suggested it sold 50 per cent less than its predecessor at retail, but it's actually already the best-selling game of 2017 to date, so it can't be doing too badly.
We've included all of the software charts for your perusal below. We're now moving into the intensely competitive Christmas period, with the Switch and Xbox One X going up against Sony's established line of hardware. It's going to be really interesting to see how things play out – and whether the platform holder is planning a change in pricing strategy in order to compete.
NPD Software Top 20: September 2017
Destiny 2*
NBA 2K18
Madden NFL 18
FIFA 18
Mario & Rabbids: Kingdom Battle**
Marvel vs. Capcom: Infinite
Grand Theft Auto V
NHL 18
The Legend of Zelda: Breath of the Wild**
Tom Clancy's Rainbow Six: Siege
Mario Kart 8**
Metroid: Samus Returns**
Pokken Tournament DX**
Overwatch*
Ark: Survival Evolved**
Uncharted: The Lost Legacy
NBA Live 18
Splatoon 2**
Crash Bandicoot: N. Sane Trilogy
Minecraft
NPD PS4 Software Top 10: September 2017
Destiny 2
NBA 2K18
Madden NFL 18
FIFA 18
Marvel vs. Capcom: Infinite
Grand Theft Auto V
NHL 18
Uncharted: The Lost Legacy
Crash Bandicoot: N. Sane Trilogy
Tom Clancy's Rainbow Six: Siege
NPD Best Selling Games Through September 2017
Destiny 2*
Tom Clancy's Ghost Recon: Wildlands
NBA 2K18
Madden NFL 18
The Legend of Zelda: Breath of the Wild**
Grand Theft Auto V
For Honor
Horizon Zero Dawn
Injustice 2
Mass Effect: Andromeda
* No Battle.net sales
** No digital sales