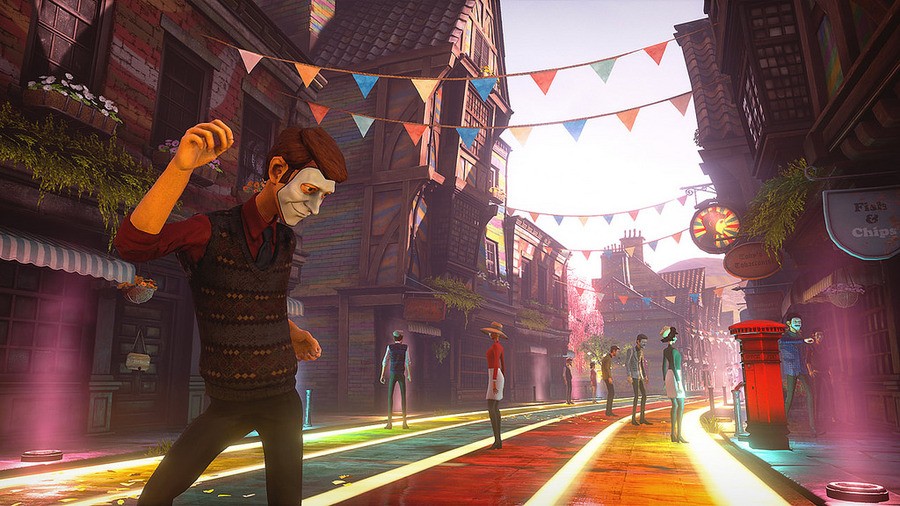 We Happy Few is coming to the PlayStation 4 on 13th April, 2018. You read that sentence correctly: 13th April, 2018. We guess developer Compulsion Games and publisher Gearbox just wanted to ensure that it claimed Friday the 13th before anyone else came along and stole it from them, which is fair enough.
Anyway, you may remember this game popping up in an Xbox E3 briefing a few years ago, where it was presented as the next BioShock – only to wind up an indie survival roguelike type thing. To be fair, the title does have a very distinctive look to it; the game's set in a quaint English town in the 1960s, where people take happy pills to alter their perspective.
The release will retail for a whopping £54.99/$59.99 when it launches next year, but PlayStation Plus members who pre-order from the PlayStation Store will be able to get 25 per cent off, which we're not convinced helps with the sticker shock at all. There'll also be a Deluxe Edition with a Season Pass if you fancy that. Both versions come with a dynamic theme.
So yeah, there's that. 
[source blog.us.playstation.com]