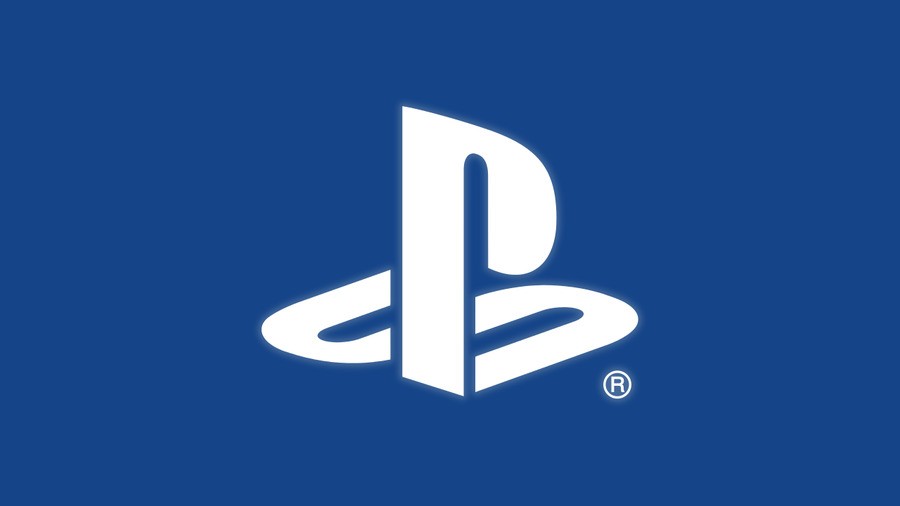 Hey, you there, did you know that the PlayStation Meeting is tomorrow? Oh, you did? Well, we suppose that we have been ranting and raving about it for weeks now - but you surely can't blame us. It's all but guaranteed that both the PlayStation 4K 'Neo' and the PlayStation 4 Slim will be officially announced at this event, which means that this could potentially be a turning point not just for Sony, but for the gaming industry as a whole.
Indeed, if the Neo is what we think it is - a supercharged PS4 - then we're looking at a fundamental change in what we've come to expect of consoles and their life cycles. In preparation for such a big event, we've gathered numerous members of the Push Square team to write down their thoughts on Sony's imminent show.
Robert Ramsey, Associate Editor
I've been pondering over the PlayStation Meeting for a while now, and I'm still not quite sure how Sony's going to handle it. My best guess is that this will be a relatively short event - the Japanese giant will officially announce both the Neo and the Slim, showcasing the improvements and features of the former with the help of a few on-stage game demos.
Again, though, I'm not entirely sure what to expect, so it's difficult to really jot down any concrete thoughts. I suppose to some degree, I'll be watching the conference just to see exactly how Sony relays the message with regards to new hardware. The company's got a real balancing act on its hands with the Neo especially: it has to convince existing PS4 owners that they don't have to upgrade if they don't want to, while simultaneously highlighting the advantages of a new console. But hey, I'm just looking forward to (hopefully) seeing Mark Cerny take to the stage and gush about his latest machine for twenty minutes.
Exciting times ahead.
Alex Stinton, Reviewer
I think Sony has a really hard task on its hands showing just why you'll want to get your grubby mitts on a Neo. Oh, I'm sure it'll be wheeling out a sizeable procession of games - both old and new – in order to give its best sales pitch, but will it be enough? I'm expecting plenty of side-by side comparisons and frame rate counters, demonstrating the graphical bells and whistles that Neo will bring, as the company tries to get you to plonk down your cash in mid-November when this latest addition to the PlayStation family arrives. I'll certainly be taking my place in the queue providing Sony manages to give it a significant bump in storage space – a man can't survive on 500GB alone – boost its video capture capabilities, and keep the price at the lower end of the £300 - £350 range.
Joey Thurmond, Reviewer
I honestly don't know what to expect from Sony but the expected. We're sure to have our looks at the PS4 Neo and the completely unconfirmed, rumoured PS4 Slim, but I have a random hunch that both consoles might coincide with the PlayStation VR's release date or the holiday season at the latest. Either way, I'm sure we'll see side-by-side comparisons of the device's titles with better performance on the Neo vs. the standard PS4. I'd also love to see a wide array of developers going back to older or fairly recent PS4 games to update for the Neo, such as Bloodborne, No Man's Sky, Just Cause 3, and Uncharted 4: A Thief's End. Increases in frame rate or texture detail? Yes, please. And as a little surprise, why not demo the remastered Crash Bandicoot games or Kingdom Hearts III? Even the upcoming Rise of the Tomb Raider would be phenomenal just to see how much it can outdo the Xbox One version.
Stephen Tailby, Reviewer
I've never been that keen on the idea of the Neo, but I'm very interested to see exactly how it's going to shape up. My best guess is that it'll simply be a PS4 on steroids, which is fine, but for me, I'd want to see something more substantial before I take the plunge. The Neo is likely to cost about the same as a launch day PS4, I reckon, and that's quite a lot to ask just for a boost in performance. After the PlayStation Meeting, I could feel very different; we'll just have to wait and see what Sony has up its sleeve. I'd like to see it show off some high profile games running on the enhanced hardware - maybe the likes of Horizon: Zero Dawn or Gran Turismo Sport.
Speaking of games, I doubt there'll be any major software announcements at the PlayStation Meeting. I think this is going to be confined to officially unveiling the Neo and the Slim, some technobabble about how mega lovely they are, and in the Neo's case, a few demonstrations of its superiority. I hope I'm wrong, though; I always appreciate seeing what Sony's Worldwide Studios are up to.
Sam Brooke, Reviewer
Frankly, I couldn't care less about the PS4 Neo or Slim - I'll just be watching this conference for the games. Chiefly, I'm hoping for some The Last Guardian gameplay, since we haven't seen in it a while and for a bit I completely forgot it existed - the same goes for Gravity Rush 2 and Final Fantasy XV. Since I haven't really enjoyed Battlefield 1 or Titanfall 2 in their respective betas, I'd like to see some more Infinite Warfare demoed - think how lovely David Hasselhoff's dab will look with the enhanced graphics of the Neo.
I'm not expecting any surprises, but - other than the return of Pele - I would like to see Andrew House demonstrate Dead or Alive Xtreme 3 for PSVR. Just colour me curious.
Graham Banas, Reviewer
While the Playstation Neo and Slim are all but guaranteed to be a part of this event, I think Sony might use this as a good time to show off what the Neo is really going to be capable of. I'd like to see it show off the new console's muscle by highlighting some revamped PS4 games in order to show the differences. In addition, there might a couple of new, smaller announcements? Some neat little indies coming our way? But I feel like the crown jewel could well be VR. Now sure, showing off VR is tricky, 'cause unless you're doing it, it can look kinda goofy, but the Neo should be able to offer a whole lot for the now very close to release VR headset. So long as Sony can devise a good way to present it to everyone, we could see some more impressive looking VR alongside the new console, and maybe even some as of yet unannounced PSVR launch titles?
Liam Croft, Reviewer
As a non-4K TV owner, the PS4 Neo is a bit of a tougher sell. Since the better graphics won't convince me of a purchase, I want to see those improved framerates, quicker loading times, and any other enhancement that would improve a game on the technical side. Also, an exclusive hardware feature would be most welcomed. Backwards compatibility anyone?
And while this isn't E3, a few major game announcements that take advantage of the Neo would impress me. Will Red Dead 3 finally reveal itself? I certainly hope so.
When it comes to price, anything at or below the £350 price mark would most likely convince me to purchase the console on release if everything else I've hoped for comes to fruition.
Jacob Hull, Reviewer
My PS4 has been randomly ejecting discs since about three months after I purchased it, so I'm in the market for a replacement which will be one of the two almost certainly being unveiled on Wednesday. I don't have a 4K TV, but I'm very interested in a more powerful PS4 – especially since I have a PSVR headset on pre-order, and I could really use the extra power. As such, I'm hoping to see improvements in the Neo that extend beyond increased resolution. If all it does is play games the same as now but in 4K, then I guess I'll be splashing out on the Slim instead. Either way, I'm intrigued to see how Sony will reveal its new console; Sony has its work cut out to keep current fans satisfied with what they have while offering enough to make its upgraded hardware an enticing prospect for those in the market for something new. How it delivers its message will be all-important, especially if this is the end of the traditional console cycle to which we've all become accustomed.
John Cal McCormick, Reviewer
There doesn't need to be too much time spent on the Slim PS4 since we've seen these Slim consoles before. Just break it out, wait for the applause, and move on. The Neo will need more time since it's a confusing new idea, and Sony needs to control the story by directly answering a lot of the worries that people have with the console. Don't ignore the concerns of your fans like Mircrosoft did with the Xbox One – we all saw how that went down. Address the problems, and make people understand why Neo is a good idea.
My dream is for the Neo to be a modular console that will allow gamers to easily upgrade if and when they want, without having to buy an entirely new system every time. No more eight year generations. No more rubbish launch line-ups. Just a new module to improve the graphics of your games every year or so.
In reality? It'll be a slightly better PS4 that costs more money. And it'll be out in October.
Ken Talbot, Reviewer
With the Neo on the horizon, i'd really love to see what sort of strategy Sony has for driving this forward and delivering something that is going to make us want to upgrade. Will PlayStation VR be intrinsic to Neo or not at all? How will the 4k capabilities effect future software development? Will the PlayStation slim bring anything new to the table outside of a general architectural rejig of the current market hardware? Software-wise I want more on the first party heavy hitters like The Last Guardian and perhaps a little more detail on the Crash Bandicoot remasters. Most of all I cant wait for the latest big Vita reveal!
I am of course joking. Poor Vita...
---
That's enough blabbing from us - it's time to have your say. What do you expect from the PlayStation Meeting? What are your hopes and fears? Are you counting on any surprises? Whatever you think is about to happen, be sure to make some bold claims in the comments section below.