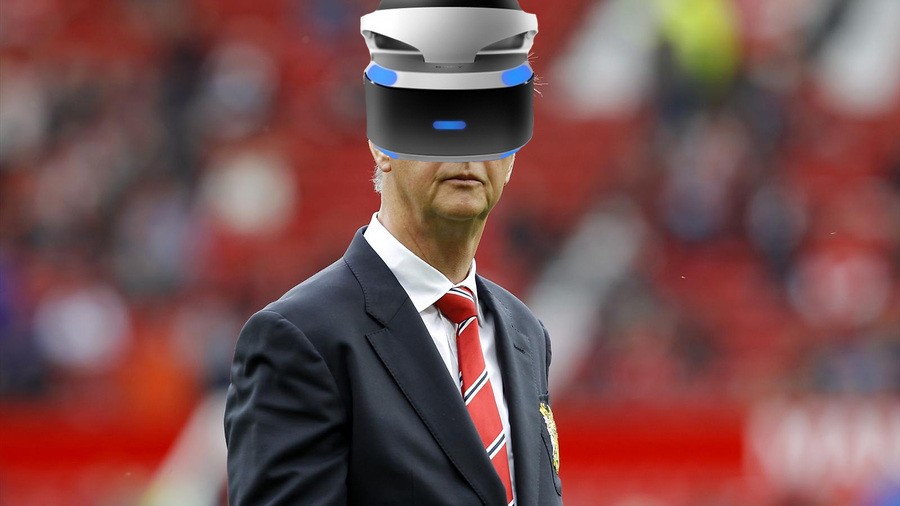 As the launch of PlayStation VR lurches ever closer, it's interesting to think about where this technology is headed. And while many are focusing on the games for now, it's perhaps worth remembering that the tech has advantages in other sectors – like health and education, for example. Case in point: Louis van Gaal, the former manager of Manchester United, wanted to use the medium as a means of analysing matches.
According to a report by the Daily Mail, the tech would have been used to allow players to pause past matches, and examine through their own eyes other tactical options that they could have exploited during the game. This technology is already being used by Dutch team PSV Eindhoven, but with the Eredivisie favourites off to a slightly shaky start this season, it's not entirely clear whether it's helping the players any.
It's interesting, though, isn't it? Where is this technology going to go? What new experiences will it bring? And will Sony be at the forefront of its progression, or will it ditch it before it exits its formative stages? Jose Mourinho, the new manager of the Red Devils, decided not to buy the VR technology by the way. It'll be interesting to see if any other clubs adopt it, though.
[source dailymail.co.uk]