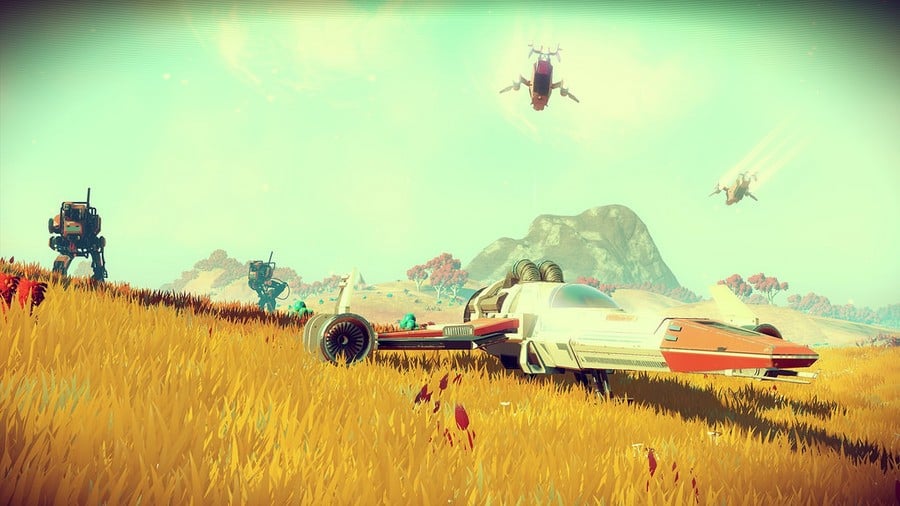 Wait, what? No Man's Sky has become Sony's second biggest PlayStation 4 launch of all time, with only Uncharted 4: A Thief's End performing better during its first week in Britain. The game outsold Bloodborne to become the fastest selling new intellectual property published by the platform holder, and was fifth on the list of new IP from all publishers on PlayStation platforms. These are frankly staggering statistics.
Needless to say that the title topped the charts, with Grand Theft Auto V, Overwatch, and LEGO Star Wars: The Force Awakens all making up the top five. Rocket League, FIFA 16, and DOOM fleshed out the remaining slots, in a week that was relatively flat elsewhere. First-party games are actually doing really well for Sony right now, with the likes of Ratchet & Clank and even the Heavy Rain & Beyond: Two Souls Collection continuing to hold their own.
The full top ten is embedded below.
UK Sales Charts: Week ending 13th August, 2016
No Man's Sky
Grand Theft Auto V
Overwatch
LEGO Star Wars: The Force Awakens
Uncharted 4: A Thief's End
Rocket League
FIFA 16
DOOM
Call of Duty: Black Ops III
Minecraft: Xbox Edition
[source chart-track.co.uk]