All of the discussion surrounding PlayStation Meeting 2016 has centred on hardware, and that's because it's looking like Sony will announce two new consoles at the conference. We already know about the PlayStation 4 Slim, of course – much to the frustration of the platform holder – but the PS4K (or Neo, as it's internally codenamed) remains very much under wraps.
However, you can't have new systems without software, and there will be games at next week's media briefing. The question is: will the manufacturer use existing titles to demonstrate its new devices – or will it opt for all-new announcements? It's perhaps worth remembering that the Japanese giant's only hosted one presser so far this year, when it would normally be at Gamescom as well.
That means that it'll surely have stuff in the pipeline, but we think that it's going to focus on upcoming titles instead. Assuming that the Neo is still due before Christmas, then we reckon that the platform holder will spotlight three releases in particular: Call of Duty: Infinite Warfare, Watch Dogs 2, and Horizon: Zero Dawn.
For the first two titles, marketing arrangements mean that Sony's probably contractually obliged to promote them, while the devs of both titles may be willing to put in extra work to showcase the Neo in return for the promotional benefits. And given that Horizon: Zero Dawn is the next major exclusive in the platform holder's portfolio, it stands to reason that Guerrilla Games will be working overtime.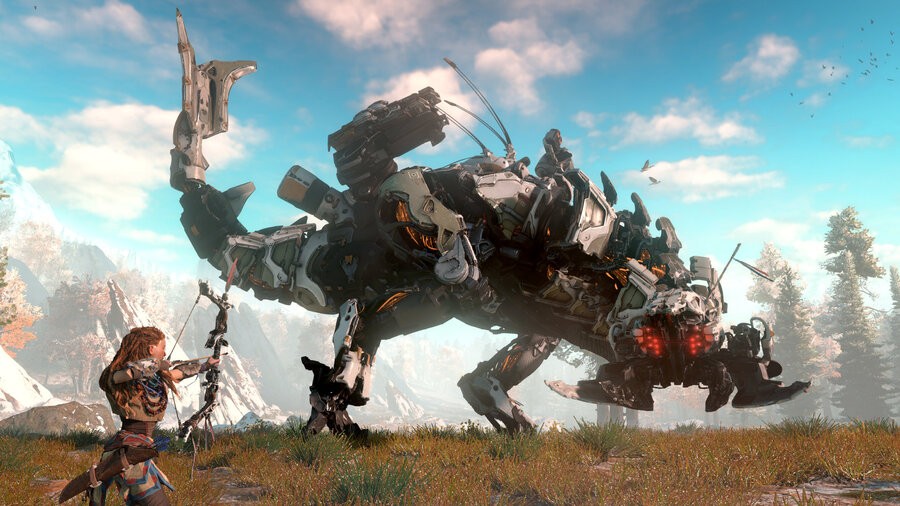 It's hard to make any conclusions as a mid-cycle refresh has never happened before, and we just don't know how the platform holder's going to present it. But all three of these games are going to be big names, and they seem like the kinds of titles that the manufacturer could build a "new" console launch around.
Outside of these options, though, we've heard it mooted that Red Dead Redemption 2 could be revealed. There's no real basis for this speculation – other than that Rockstar's making the game – and we reckon that it's unlikely. However, the publisher and platform holder do have a strong relationship, so stranger things have certainly happened.
Given the proximity of this presser to the Tokyo Game Show, we'd love to see Bloodborne 2 announced; it's a long shot, but if next week's Neo press conference does include any potential bad news, then the platform holder could do with a fan favourite to paper over the cracks. Is it likely? Again, not really – but a jaw-dropping demo running on PS4K hardware would help to sell the hardware to the hardcore, wouldn't it?
Ultimately, we're just going to have to wait and see until next week. That trifecta of Call of Duty: Infinite Warfare, Watch Dogs 2, and Horizon: Zero Dawn seems like a lock from where we're sitting, but Sony may have other ideas in mind. Whatever it decides to show, though, you can guarantee that there will be games and hardware at next week's show.
---
Which titles do you think that Sony will demo at next week's PlayStation Meeting presser? Do you think that it will focus on existing software, or turn its attention to new titles? Make some predictions in the comments section below.
[source bit.ly]