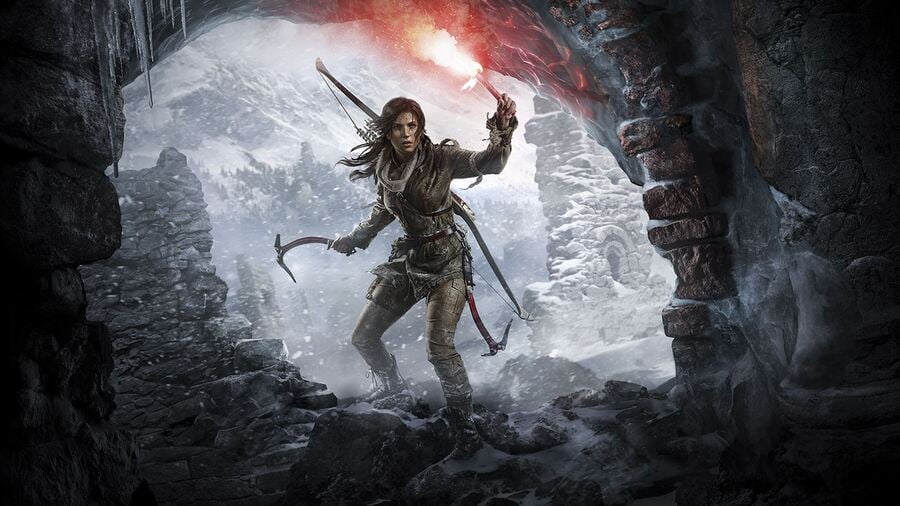 We already know that Square Enix is going above and beyond with the PlayStation 4 version of Rise of the Tomb Raider, packing it with content to make up for the title's year long delay. But has it gone the extra mile in terms of performance, too? Digital Foundry has posted a quick preliminary investigation from the Gamescom 2016 show floor, and the results sound positive.
While it hasn't been able to whip out its framerate analyser just yet, it does note that the input lag which infamously plagued the Xbox One version has been removed, resulting in much tighter controls. The publication notes that the gameplay is currently capped at 30 frames-per-second, but it'll be interesting to see if Sony's system is able to cope better with that target.
Of course, there's also PlayStation VR to look forward to, and Digital Foundry claims that exploring Croft Manor in first-person is already shaping up nicely. There are two methods of locomotion: teleportation and free control. The former's been introduced to reduce motion sickness, and is a common traversal method in first-person virtual reality titles right now.
Essentially it works by you pulling the L2 trigger to bring up a teleportation arc, and then using the DualShock 4's gyroscopes to fine-tune the position that you'd like to move to. Interestingly, you're free to actually walk about once you're in place, with PlayStation VR tracking your position as well as your head movements similarly to the HTC Vive.
It sounds like it's shaping up nicely then, and it's good to hear that Square Enix is investing some extra effort given the delay. But has the publisher already burned you with this title, or are you willing to forgive and forget? Raid the comments section below to let us know.
[source eurogamer.net]