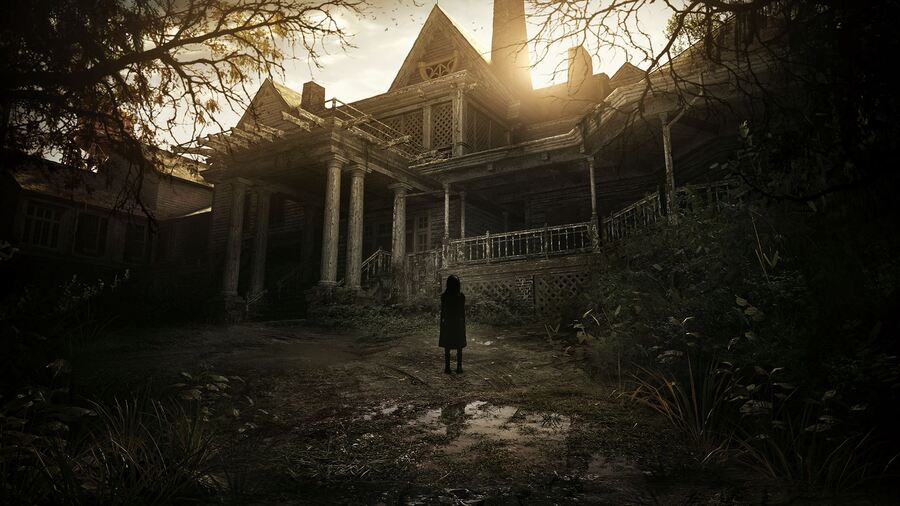 Here's the sum of everything we know about Resident Evil 7: it's coming out on 24th January. Okay, we know a little bit more about the game than that, but you get the idea – Capcom is really playing its blood splattered cards close to its chest with this one. And that's exciting, because it'll be more of a surprise when you eventually happen upon Chris Redfield beating the living crap out of a rock.
Seriously, though, the ESRB may have ruined the Japanese publisher's plans a bit here, as it's published an overview of the upcoming survival horror. Here's the premise: "This is a survival-horror game in which players assume the role of Ethan, a man searching for his missing wife in a derelict mansion." Silent Hill 2… Is that you?
We already knew about Ethan as he was mentioned in the game's recent Gamescom 2016 trailer. But there's more: "From a first-person perspective, players explore the environment and use pistols, shotguns, flamethrowers, explosives, and chainsaws to kill mutant creatures. Combat is accompanied by realistic gunfire, screams of pain, and exaggerated blood-splatter effects."
Hmmm, it's starting to sound a little more action-heavy than Capcom has suggested, isn't it? "As players progress through the story, cutscenes can depict instances of gore and intense acts of violence: a character's arm dismembered by a chainsaw; a man's leg taken off at the knee with a shovel; a character impaled through the face with a shovel." Yeah, definitely.
We should get a proper look at Resident Evil 7's campaign at the Tokyo Game Show next month.
[source esrb.org]