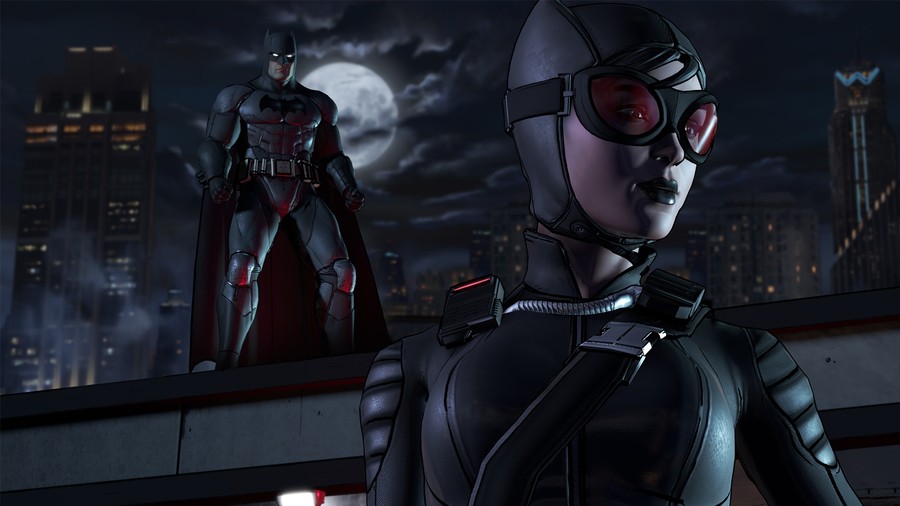 The world premiere trailer for Telltale's episodic Batman series is out – and we've got a date to boot. The caped crusader will bring extra broodiness to your PlayStation 4 or PlayStation 3 from 2nd August, in the inaugural episode: Realm of Shadows. It'll be followed by a retail disc from 13th September in North America and 16th September in Europe, though do be aware that only the first instalment will be included on the Blu-ray; you'll need to download the remaining four using a voucher included in the case.
"How is Telltale's vision of Batman unique?" pondered senior creative communications manager Laura Perusco on the PlayStation Blog. "For a start, the series is equally as much about the man behind the mask as it is about Batman himself. In this game, you'll enter the fractured psyche of Bruce Wayne and discover the powerful and far-reaching consequences of your choices as the Dark Knight. It's a gritty and violent new story in which you'll make discoveries that will shatter Bruce Wayne's world, and the already fragile stability of a corrupt Gotham City."
Troy Baker will play the titular hero, while the ensemble cast will also include Uncharted veterans such as Richard McGonagle and Laura Bailey. All of the pieces appear to be in place for a great story, then – but that uniform Telltale artstyle is really starting to homogenise the studio's work, isn't it?
[source blog.us.playstation.com]