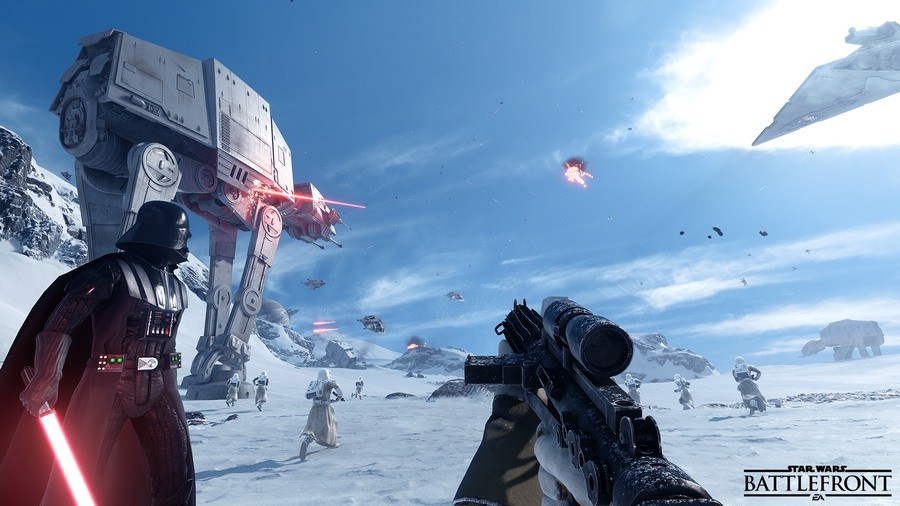 Remember when Star Wars Battlefront was considered a hotly anticipated game? Yeah, us neither – but it's still somewhat popular we suppose. And credit to developer DICE, it's been supporting the first-person shooter intensely since launch, with a new Skirmish mode set to be added for free starting 20th July.
This mode will essentially enable you to play offline either solo or in split-screen across two modes: Walker Assault and Fighter Squadron. It'll preface the release's third expansion pack which will whisk you away to the Death Star in September, and will also plot the return of "one larger-than-life character".
Chewie – is that you?
[source starwars.ea.com]