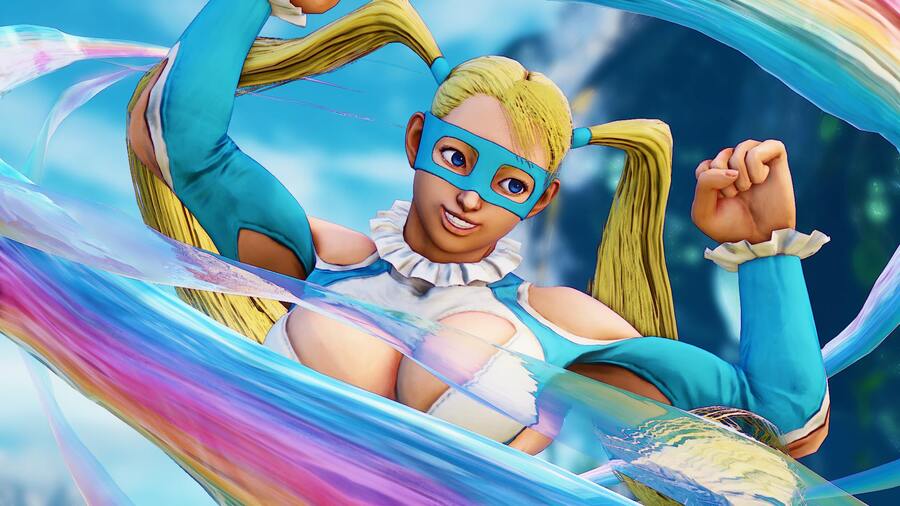 Street Fighter had its biggest Evo ever this year, with a colossal 5,000 players entering the Street Fighter V tournament over the weekend – it was so massive that even sports network ESPN covered it live on television.
The Las Vegas event came to a close last night when Japanese R. Mika player Fuudo came up against South Korea's Infiltration in the grand finals and lost. Fuudo had played two matches up to that point in the top 8, actually knocking Infiltration into the losers bracket via the winners final.
However, many viewers, including ourselves, noticed that Fuudo changed to Mika's story costume after his first top eight match. According to Ryan Harvey – otherwise known as fubarduck – ESPN deemed Mika's default costume to be "too revealing" for its TV coverage, and so Fuudo was told to change Mika into an outfit that didn't show quite as much virtual skin.
It seems a bit crazy when we write it out like that, but we suppose that Mika's default costume is perhaps a little risque when it comes to the broader audience who may be watching the tournament on TV. Of course, this isn't the first time that Mika's made the headlines thanks to her design; there was a lot of controversy following Capcom's decision to bump her butt-slapping super animation just off camera before the full game released here in the West.
What do you make of this, then? Is Mika's default costume really that revealing? Give her your jacket in the comments section below.
[source twitter.com, via neogaf.com]