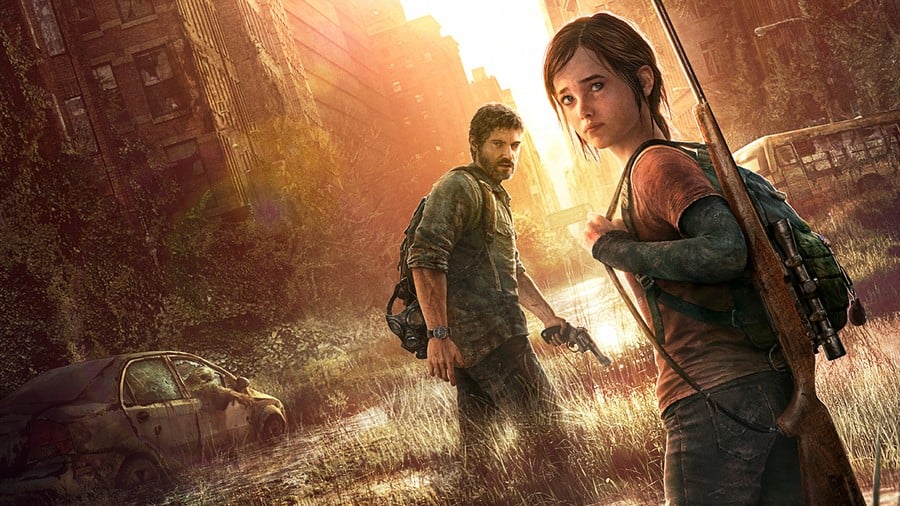 If imitation is the sincerest form of flattery, then the team at Naughty Dog will have very rosy cheeks today – and not just because it's still got gin blossoms from the Uncharted 4: A Thief's End wrap party. Sony debuted several new titles at E3 2016 last night – including God of War, Days Gone, and a handful more – but Naughty Dog's influence was plain to see.
Let's start with Kratos' expected but impressive return, which focused upon the character's relationship with his son. It was much more subtle than you'd ever expect from a God of War title, with prolonged periods of walking and talking helping to build the relationship in a similar regard to… Yes, Joel and Ellie from The Last of Us.
This is no bad thing by the way: Naughty Dog has been leagues ahead of the rest of the industry when it comes to characterisation and writing for over half a decade now, so it's nice to see other studios within Sony's stable finally catching up. God of War has historically been a camp, comic book-like romp – but Sony Santa Monica showed a tenderness in last night's trailer which was genuinely touching.
Days Gone didn't really play the emotional card – though one lingering shot of the protagonist riding his chopper with a long-lost loved one showed there may be some narrative depth here – but its dilapidated urban environments and scavenging gameplay definitely reminded us of The Last of Us as well. Again, it's no bad thing – the setting looked awesome – but the obvious comparisons were there.
As fans of single player, story-driven games, it doesn't really concern us that Sony's doubling down in this department; third-party publishers already utterly dominate the multiplayer space, and it's not like anyone else is putting million dollar budgets behind original narrative experiences like Horizon: Zero Dawn, Detroit: Become Human, and The Last Guardian.
But it is fascinating to see just how much of an impact Naughty Dog's success has clearly had on the other studios in Sony's stable internally. It makes one ponder: will the Californian company really move forward with The Last of Us 2, given that there are now other titles in Sony's stable occupying that space? Or will it instead fall upon the firm's shoulders to rip up the rule book yet again – and charter a bold new direction for both itself and the rest of the industry?
---
Did you notice just how heavily the likes of The Last of Us influenced Sony's E3 2016 press conference last night, or are we analysing things a little too deeply? Walk slowly with a heavy heart in the comments section below.