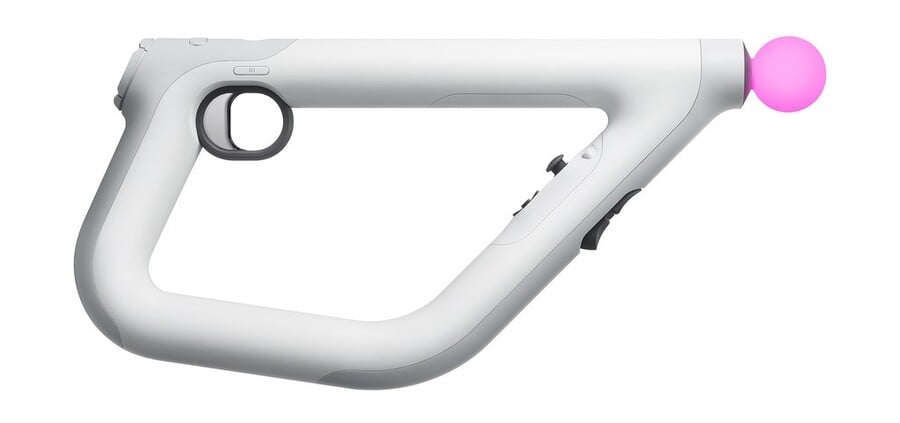 This was a little buried among all of last night's mind blowing announcements: Sony's making a new Sharp Shooter for PlayStation VR named the PS VR Aim Controller. For those unfamiliar with the original on the PlayStation 3, it basically acted as a docking station for the PlayStation Move, but included some nifty features like a shotgun-esque pump reload.
Sadly, that function's missing from the PS VR Aim Controller, but it does include an analogue stick and a full set of controls. The peripheral's being developed by Sony in conjunction with Impulse Gear, who's making alien space shooter FarPoint exclusively for PlayStation VR. And it claims that using the new controller in conjunction with its game unlocks a unique experience.
"The PS VR Aim Controller offers the most realistic and precise way to control our game," said co-founder Seth Luisi. "With direct 1-to-1 tracking, you aim in FarPoint just as you would in real life. How you hold and where you point the controller are directly matched in the game. This allows you to do things in Farpoint that just are not possible in a standard FPS game."
There's no word on a price just yet, but when you're already plonking down $399.99 for a PlayStation VR headset, the extra peripheral's probably going to be a tough sell. That said, it is totally optional – and if you happen to already own a Sharp Shooter for the PS3, then we assume that can be used too if you want to save a few pennies.
[source blog.us.playstation.com]