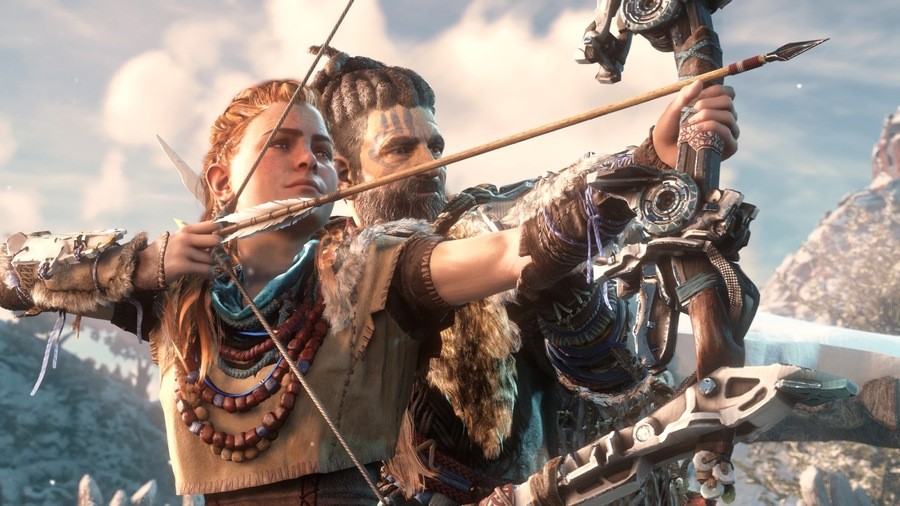 Horizon: Zero Dawn put to bed a dozen or so concerns with its gameplay demo during Sony's E3 2016 press conference last night, confirming that Guerrilla Games' hotly anticipated PlayStation 4 exclusive really is a role-playing game with all of the features that you'd expect of one. But it also affirmed that the futuristic foray will require you to use your brain during combat.
"The way we've set up the combat is very tactical," managing director Hermen Hulst told Geoff Keighey. "You build up your character and you've got to really prepare for combat, so you've got access to traps, mines, and you can also play stealthily if you like. You've got to think clearly before you engage. But protagonist Aloy is also very agile, so she can hold her own against the machines."
The combat really does look great – it's almost got a BioShock vibe to it as you toggle between different devices and construct makeshift traps to mutilate the robotic wildlife. And of course, everything ties together, as killing enemies will allow you to scavenge their corpses for parts, which you can then use to create new contraptions to improve your combat capabilities next time.
This one's looking really, really promising.
[source youtube.com]