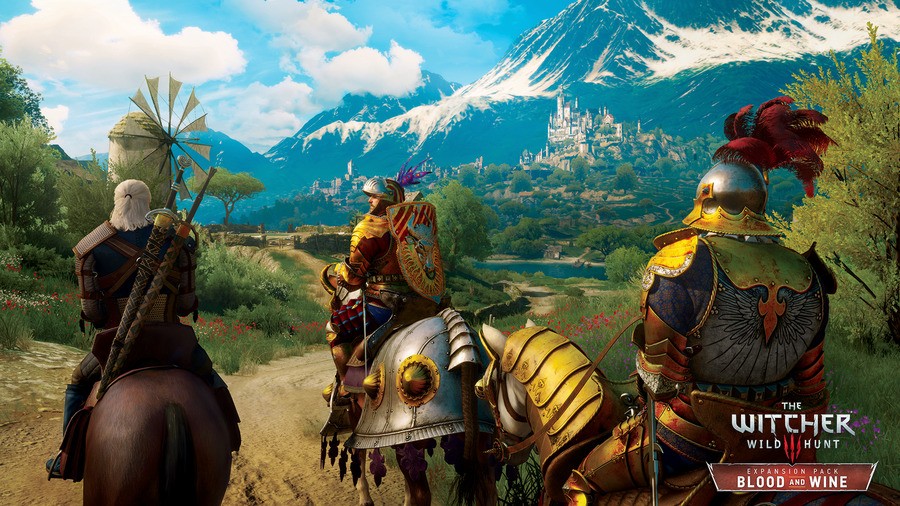 There was some slight controversy recently regarding a promotional image that CD Projekt Red released for The Witcher 3: Wild Hunt's upcoming expansion, Blood and Wine. The screenshot shows protagonist Geralt standing over a corpse of a man that's been sliced into pieces. It's undoubtedly a gory image, but some felt that it was a little too violent, consequently triggering a minor backlash towards the developer from those who weren't keen on it being passed around so freely.
As any fan of the Polish studio's work will know, though, the outfit rarely shies away from scenes of an adult nature. Wild Hunt, for example, features plenty of guts and blood as well as scenarios of a sexual nature. It also deals with mature and potentially distressing themes such as rape, torture, and racism. It's all rather grim, but that's just the feel that The Witcher games tend go for.
Speaking to GameSpot about the aforementioned Blood and Wine expansion, CD Projekt Red's senior animator Jamie Bury comments on why the developer doesn't sugar-coat adult themes in its latest project. "My answer generally would be that it's an adult game, and it's a very unpleasant world that Geralt has to live in, and these things happen," Bury told the publication.
"We could try to censor those things and shy away from them, but it's an adult game and adults are playing and we shouldn't baby them by telling them what they can and can't see," Bury adds.
Do you agree with the developer on this one, or do you think that sometimes adult themes in games can go too far? We've included the previously mentioned controversial image below, so give it a look if you can stomach it, and then feed us your opinion in the comments section below.
[source gamespot.com]