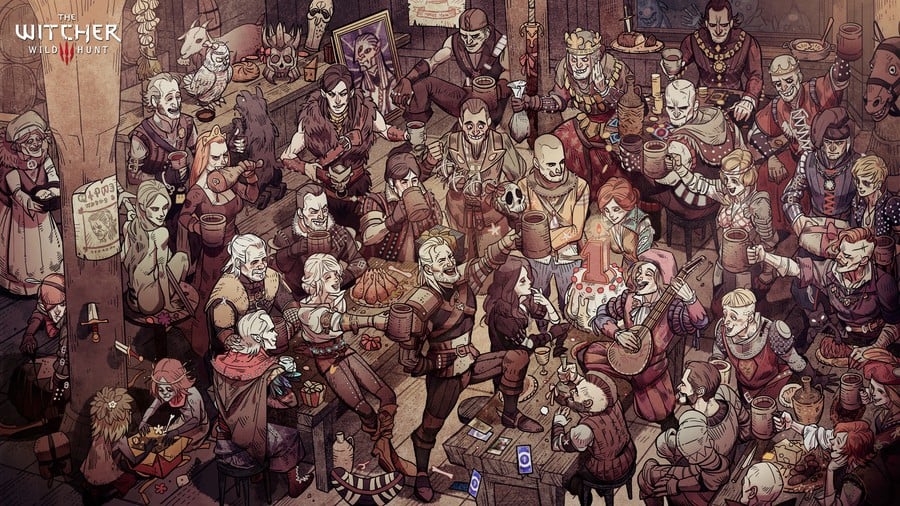 Wow, The Witcher 3: Wild Hunt is a year old today. The open world role-playing game launched on PlayStation 4 on the 19th May 2015, and went on to win countless Game of the Year awards. Geralt's third adventure has since become developer CD Projekt Red's most successful ever release, shipping around 10 million copies worldwide. Its final expansion, Blood and Wine, is due to launch on the 31st May.
There's no doubt that the Polish studio will be proud of what it's achieved, then, and to celebrate the title's first birthday, the team's released a rather brilliant piece of artwork that depicts all of your favourite characters enjoying a party. It took some time, but we think that we've identified just about everyone - the image even managed to bring back a few fond memories of Geralt's many quests, which we suppose is kind of the point.
Take a good look for yourself, and tell us if this is an anniversary that you'll be celebrating in the comments section below.