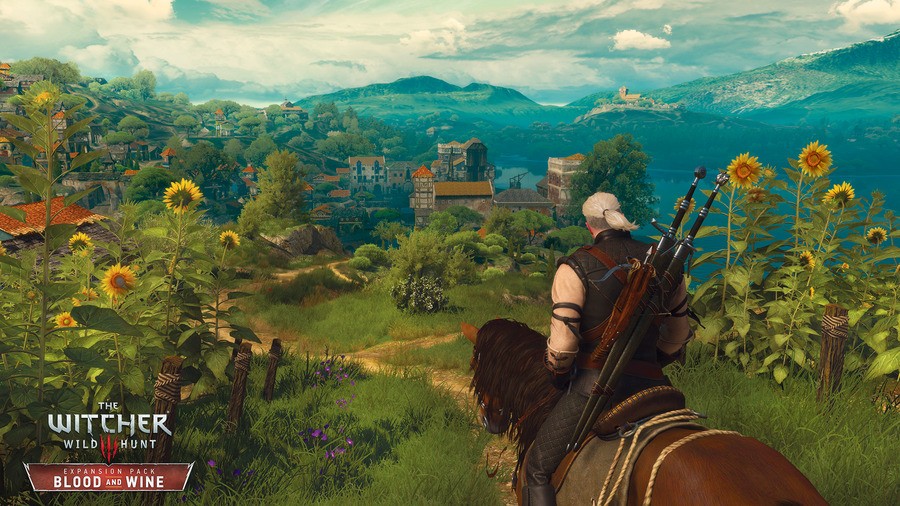 Last year, we gave The Witcher 3: Wild Hunt a 10/10 in our review, and we gave its first expansion, Hearts of Stone, another 10/10. For weeks now, we've been wondering if the second and final expansion, Blood and Wine, would secure a similar score, making it a perfect run for Geralt of Rivia. As it turns out, we're not quite ready to deliver our judgement just yet, but if reviews from other sites are to be trusted, then CD Projekt Red has delivered another absolute cracker.
All in all, Blood and Wine is a fitting swansong for The Witcher 3. It's a playful goodbye, but also a testament to what made the series so good in the first place. It brings a vibrant new perspective to the world of The Witcher while remaining true to the gritty, medieval P.I gameplay that made it great in the first place. It's an emotional yet mirthful fairytale; one every Witcher fan ought to experience.
GameSpot - Review in progress
I can confirm what you likely guessed: Blood and Wine is quite good, quite big, and quite likely to make you glad to return to one of video games' most engaging worlds.
There is wit and wisdom here that was always detectable in The Witcher games, but never quite so accomplished as it is in these, his final hours.
Blood and Wine is the best The Witcher has ever been since the first game. I came in merely expecting a bigger Hearts of Stone, but ended up getting something more expansive in nearly every sense of the word.
---
We'll hopefully have our full review ready for you to read soon, but until then, are you looking forward to joining Geralt on his victory lap? Grab some wine in the comments section below.