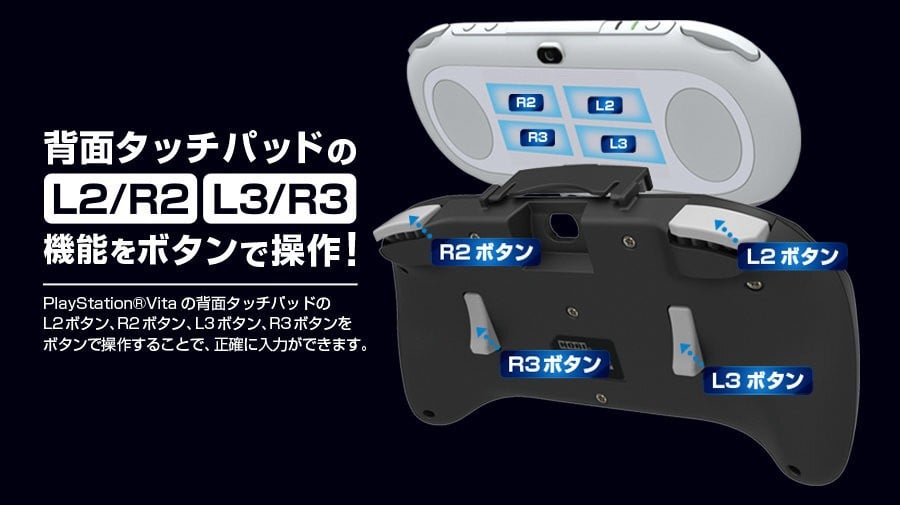 Veteran Japanese manufacturer Hori recently announced that it's making a new grip accessory for the PlayStation Vita, and it seems pretty darn handy. The grip adds R2, L2, R3, and L3 functionality to Sony's handheld, supposedly making it a great fit for Remote Play sessions. It looks rather comfortable, too.
The accessory will launch in Japan this July, but we doubt that it'll ever see a Western release – as is almost always the case with Vita bits and bobs. It's also worth mentioning that it'll only work with Slim models, so don't go importing one if you've only got an original OLED screen Vita.
Do you like the looks of this grip? Are you tempted to grab one? Mash those imaginary shoulder buttons in the comments section below.
[source hori.jp, via neogaf.com]