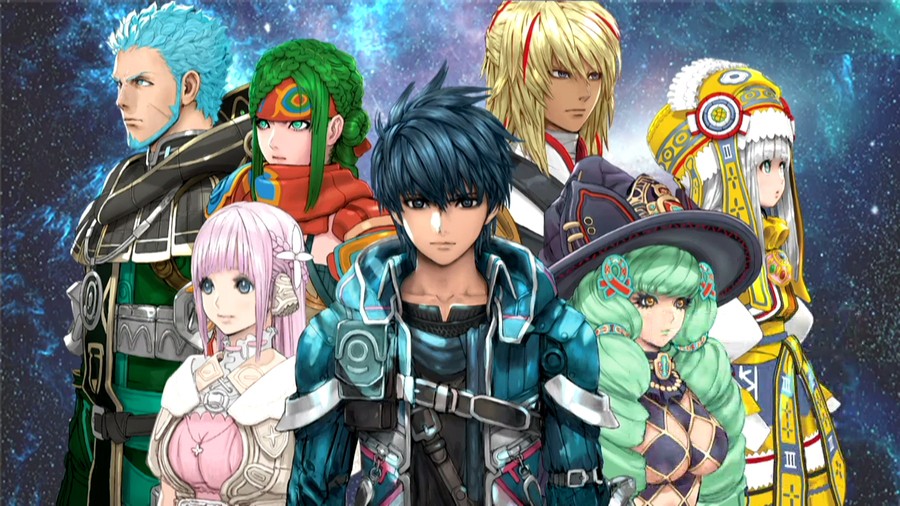 Star Ocean 5: Integrity and Faithlessness has enjoyed a decent opening in Japan on PlayStation 4. Square Enix's action role-playing game entered the software charts in second place, selling through a reasonably respectable 113,022 copies. The PlayStation 3 version isn't due out until later this month, so it'll be interesting to see how the last-gen edition does a little further down the line.
Elsewhere, Dark Souls III added to its already impressive tally, shifting a further 33,406 units and staying in the top five. Its total sales now sit at 243,547 copies.
As for the hardware charts, the PS4 continues its reign at the top, with weekly sales refusing to budge from around the 30,000 mark. The Vita took another fall, however, ending up in third place and selling 17,153 units.
Hardware sales
PlayStation 4 – 30,081 (34,377)
New 3DS LL – 22,020 (22,639)
PlayStation Vita – 17,153 (20,068)
New 3DS – 5,376 (5,773)
Wii U – 3,541 (4,545)
3DS – 2,069 (2,322)
PlayStation 3 – 1,537 (1,290)
3DS LL – 342 (365)
Xbox One – 207 (55)
Software sales
[3DS] Yo-kai Sangokushi (Level-5, 04/02/16) – 269,516 (New)
[PS4] Star Ocean 5: Integrity and Faithlessness (Square Enix, 03/31/16) – 113,022 (New)
[3DS] Dragon Quest Monsters: Joker 3 (Square Enix, 03/24/16) – 98,634 (467,299)
[PS4] Dark Souls III (Bandai Namco, 03/24/16) – 33,406 (243,547)
[Wii U] Pokken Tournament (Pokemon, 03/18/16) – 14,295 (112,302)
[PSV] Minecraft: PlayStation Vita Edition (SCE, 03/19/15) – 10,657 (723,479)
[3DS] Mario & Sonic at the Rio 2016 Olympic Games (Nintendo, 02/18/16) – 10,294 (129,482)
[3DS] Assassination Classroom: Assassin Training Plan (Bandai Namco, 03/24/16) – 10,149 (29,647)
[PSV] Hatsune Miku: Project Diva X (Sega, 03/24/16) – 10,073 (79,511)
[PS4] Winning Post 8 2016 (Koei Tecmo, 03/31/16) – 8,367 (New)
[Wii U] Splatoon (Nintendo, 05/28/15) – 8,120 (1,318,600)
[3DS] Animal Crossing: New Leaf (Happy Price Selection) (Nintendo, 03/17/16) – 7,627 (22,364)
[PSV] Winning Post 8 2016 (Koei Tecmo, 03/31/16) – 6,166 (New)
[PS4] The Division (Ubisoft, 03/10/16) – 5,446 (119,860)
[3DS] Tomodachi Life (Happy Price Selection) (03/17/16) – 4,971 (13,223)
[Wii U] Super Mario Maker (Nintendo, 09/10/15) – 4,873 (834,231)
[PS4] Dead or Alive Xtreme 3: Fortune (Koei Tecmo, 03/24/16) – 4,765 (49,488)
[PS4] Nobunaga's Ambition: Sphere of Influence Sengoku Risshiden (Koei Tecmo, 03/24/16) – 4,684 (25,007)
[PS4] Metal Gear Solid V: The Phantom Pain (Konami, 09/02/15) – 4,492 (454,420)
[PS3] Winning Post 8 2016 (Koei Tecmo, 03/31/16) – 4,472 (New)
[source 4gamer.net, via gematsu.com]