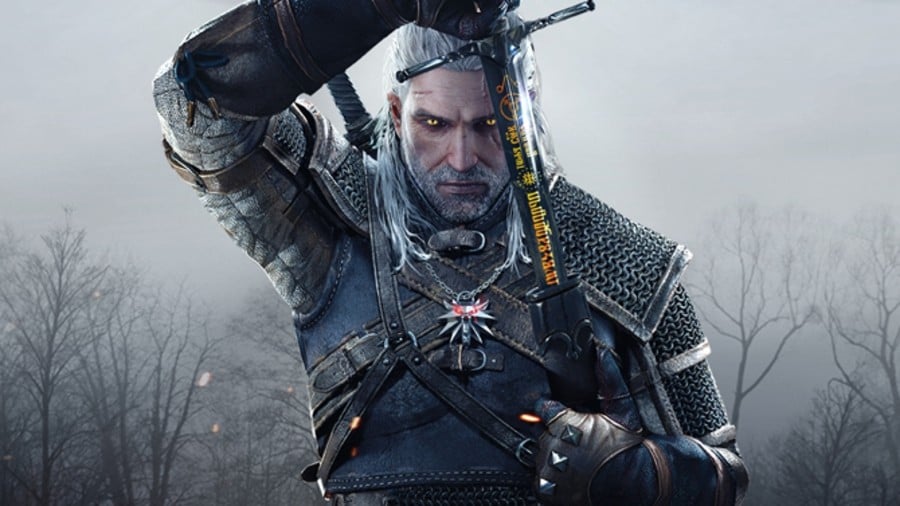 Phwoar, the hype meter's off the charts here at Push Square thanks to a relatively blurry image obtained by NeoGAF - isn't that always the way? The image - as you may have guessed - is the box art for The Witcher 3: Wild Hunt's second and final expansion, Blood and Wine. It features main character Geralt looking rather regal, while a big ugly monster looms over the back of him.
So, what can this cover tell us about the yet-to-be-detailed downloadable content? Well, for starters, we're pretty sure that the creature in question is some form of vampire - and with that in mind, the add-on's name, Blood and Wine, starts to make a lot more sense.
In the expansion, Geralt is off to Toussaint, a somewhat cultured location famous for its wine. Could it be that Toussaint has become overrun with blood suckers? Seems like a logical conclusion to us, and if so, we imagine there'll be plenty of player choice involved in the silver haired swordsman's final adventure.
It's also worth mentioning that the box only contains a download code for the DLC - much like Hearts of Stone's retail edition did. Oh, and it comes with two whole Gwent decks as well, so we'll finally be able to teach Sammy how to play. Maybe.
Are you liking the looks of this? Impatiently await concrete details and an official release date in the comments section below.
Update: CD Projekt Red has gone ahead and revealed the full Blood and Wine box art image, vampire wings and all. You can see it below.
[source neogaf.com]