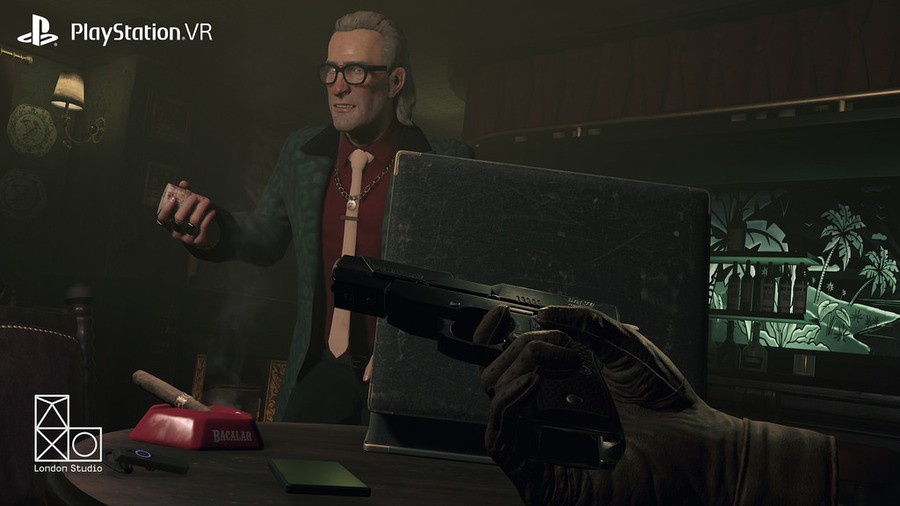 Sony's very own London Studio has been a huge supporter of PlayStation VR since it was announced, so it's hardly a surprise that it's got an exclusive game in the works. In truth, you'll have seen portions of PlayStation VR Worlds before: an ambitious compilation fusing five different and unique virtual reality experiences into a single game.
Packaged titles include The London Heist, which sees you embroiled in a seedy gangster story, and Into the Deep, an underwater rollercoaster whereby you'll be surrounded by all kinds of marine life. The package will also comprise VR Luge, an arcade game where you'll slide down a busy highway, and Danger Ball, a virtual reality spin on Pong, it seems.
Finally, you'll get Scavenger's Oddysee, a sci-fi adventure which will see you travelling through space, pummelling extra-terrestrials from the cockpit of a spacecraft. It sounds like a bit of a mishmash, in truth – but we suppose that this will be a perfect pick up for those who just want to get a feel for what the futuristic headset can do.
[source blog.us.playstation.com]