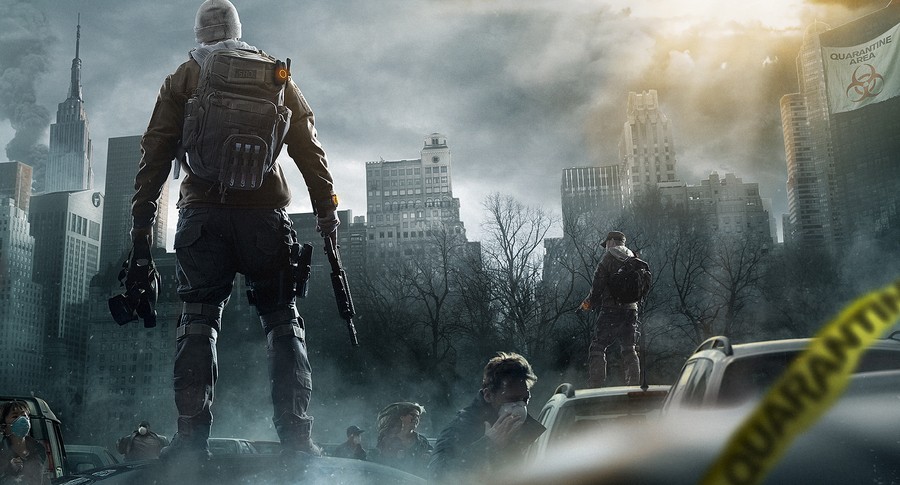 Tom Clancy's The Division has started life impressively well in Japan, topping the software charts on PlayStation 4. Ubisoft's role-playing shooter hybrid sold through a very healthy 80,703 copies, which was more than enough to place it above the likes of The Legend of Zelda: Twilight Princess HD.
Elsewhere, the new Summon Night game entered in third, while Gundam Breaker 3 managed to hold its top five place on Vita. The home console version dropped down to ninth, however.
On the hardware side of things, the PS4 remained steady at the summit, shifting a relatively solid 27,341 units. Sony's handheld, meanwhile, saw sales drop by around 9000 units, but that wasn't enough to allow the competition to jump past it.
Hardware sales
PlayStation 4 – 27,341 (28,863)
PlayStation Vita – 20,810 (29,937)
New 3DS LL – 17,998 (19,111)
New 3DS – 5,832 (6,013)
Wii U – 4,629 (7,260)
3DS – 2,223 (2,679)
PlayStation 3 – 1,375 (1,600)
3DS LL – 492 (552)
Xbox One – 77 (490)
Software sales
[PS4] The Division (Ubisoft, 03/10/16) – 80,703 (New)
[Wii U] The Legend of Zelda: Twilight Princess HD (Nintendo, 03/10/16) – 52,282 (New)
[PSV] Summon Night 6: Lost Borders (Bandai Namco, 03/10/16) – 40,076 (New)
[3DS] Medabots: Girls Mission Kabuto Ver. / Kuwagata Ver. (Rocket Company, 03/10/16) – 20,142 (New)
[PSV] Gundam Breaker 3 (Bandai Namco, 03/03/16) – 17,420 (92,059)
[PS4] Summon Night 6: Lost Borders (Bandai Namco, 03/10/16) – 16,750 (New)
[PSV] Kiniro no Corda 4 (Koei Tecmo, 03/10/16) – 15,167 (New)
[3DS] Mario & Sonic at the Rio 2016 Olympic Games (Nintendo, 02/18/16) – 13,408 (95,567)
[PS4] Gundam Breaker 3 (Bandai Namco, 03/03/16) – 11,160 (77,740)
[Wii U] Splatoon (Nintendo, 05/28/15) – 10,331 (1,291,418)
[PSV] Minecraft: PlayStation Vita Edition (SCE, 03/19/15) – 8,460 (693,047)
[PSV] Attack on Titan (Koei Tecmo, 02/18/16) – 7,928 (104,663)
[3DS] Doraemon Shin Nobita no Nihon Tanjou (FuRyu, 03/03/16) – 6,432 (13,875)
[3DS] Monster Hunter Generations (Capcom, 11/27/15) – 5,803 (2,710,935)
[PSV] Kan Colle Kai (Kadokawa Games, 02/18/16) – 5,646 (177,546)
[PS4] Life is Strange (Square Enix, 03/03/16) – 5,286 (17,397)
[3DS] Yo-kai Watch Busters: Red Cat Team / White Dog Squad (Level-5, 07/11/15) – 4,869 (2,228,384)
[PSV] Dragon Quest Builders (Square Enix, 01/28/16) – 4,732 (281,265)
[PS4] Attack on Titan (Koei Tecmo, 02/18/16) – 4,638 (90,805)
[3DS] Pokemon Omega Ruby / Alpha Sapphire (Pokemon, 11/21/14) – 4,088 (2,775,025)
[source 4gamer.net, via gematsu.com]