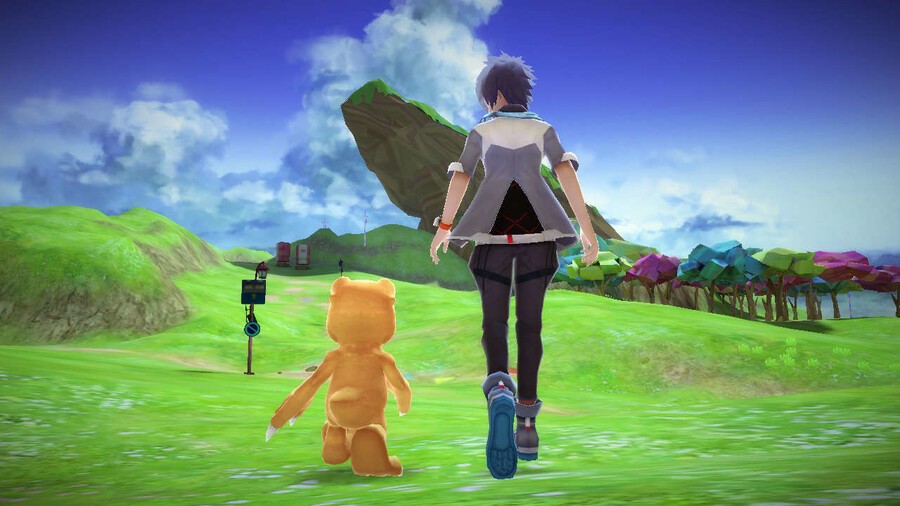 Being a single format site, you'll never see news purely related to the likes of Nintendo on Push Square, but that doesn't mean we can't look at the latest Japanese software charts and smile. Battling it out for the top spot this time around are Pokken Tournament and Digimon World: Next Order, automatically casting our minds back to the 1990s when the two Japanese properties became big hits here in the West.
Digimon's latest is really the only new PlayStation entry worth talking about; it sold through a healthy 64,218 copies on Vita. The game's yet to be announced for an overseas release, but it could be on the cards considering its popularity in Japan. Meanwhile, Tom Clancy's The Division stuck around in third, selling a further 23,130 copies, bringing its total sales past 100,000. Not bad at all.
Elsewhere, there was no change on the hardware front, with the PS4 continuing its first place run. Despite Digimon's success, however, Vita sales actually dropped ever so slightly.
Hardware sales
PlayStation 4 – 28,370 (27,341)
PlayStation Vita – 19,028 (20,810)
New 3DS LL – 18,353 (17,998)
Wii U – 12,998 (4,629)
New 3DS – 5,142 (5,832)
3DS – 2,187 (2,223)
PlayStation 3 – 1,462 (1,375)
3DS LL – 370 (492)
Xbox One – 91 (77)
Software sales
[Wii U] Pokken Tournament (Pokemon, 03/18/16) – 69,675 (New)
[PSV] Digimon World: Next Order (Bandai Namco, 03/17/16) – 64,218 (New)
[PS4] The Division (Ubisoft, 03/10/16) – 23,130 (103,833)
[3DS] Mario & Sonic at the Rio 2016 Olympic Games (Nintendo, 02/18/16) – 12,078 (107,646)
[Wii U] Splatoon (Nintendo, 05/28/15) – 10,081 (1,301,500)
[PSV] Minecraft: PlayStation Vita Edition (SCE, 03/19/15) – 9,136 (702,183)
[PS4] Battlefield 4 Premium Edition (EA Best Hits) (Elecronic Arts, 03/17/16) – 8,771 (New)
[PSV] Gundam Breaker 3 (Bandai Namco, 03/03/16) – 8,741 (100,8000)
[Wii U] The Legend of Zelda: Twilight Princess HD (Nintendo, 03/10/16) – 7,705 (59,987)
[PSV] Summon Night 6: Lost Borders (Bandai Namco, 03/10/16) – 7,144 (47,220)
[3DS] Animal Crossing: New Leaf (Happy Price Selection) (Nintendo, 03/17/16) – 6,931 (New)
[Wii U] Super Mario Maker (Nintendo, 09/10/15) – 6,297 (822,312)
[PS4] Gundam Breaker 3 (Bandai Namco, 03/03/16) – 6,152 (83,892)
[PS4] Senran Kagura: Estival Versus Sakura Edition (Marvelous, 03/17/16) – 6,089 (New)
[PSV] Attack on Titan (Koei Tecmo, 02/18/16) – 5,862 (110,525)
[3DS] Doraemon Shin Nobita no Nihon Tanjou (FuRyu, 03/03/16) – 5,018 (18,893)
[PSV] Wand of Fortune R (Idea Factory, 03/17/16) – 4,470 (New)
[3DS] Monster Hunter Generations (Capcom, 11/27/15) – 4,391 (2,715,326)
[3DS] Yo-kai Watch Busters: Red Cat Team / White Dog Squad (Level-5, 07/11/15) – 4,360 (2,232,744)
[PS4] Yakuza 0 (New Price Version) (Sega, 03/17/16) – 4,257 (New)
[source 4gamer.net, via gematsu.com]