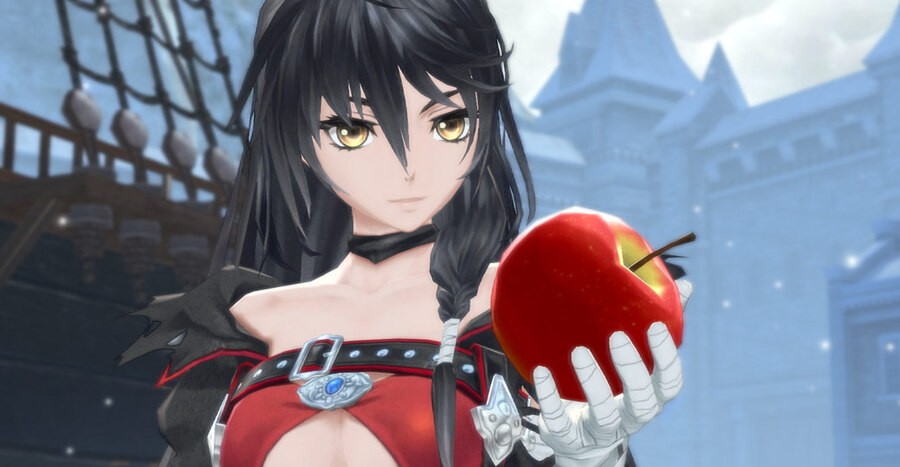 Described as a Tales Of game with a decidedly darker tone than past entries, Tales of Berseria follows the story of Velvet, a woman who has an evil hand that devours monsters. We'd expect nothing less from the role-playing franchise at this point.
Anyway, we haven't seen too much of the game yet, but these new screenshots may just be enough to pique your interest. The pictures show off a few different locations and Velvet's rather rad fashion sense.
Tales of Berseria doesn't have a confirmed release date in North America or Europe just yet, but we at least know that it's definitely coming West at some point. It's due out in Japan later this year, so we'll no doubt see and hear more about it over the coming months.
[source blog.talesofgame.com]