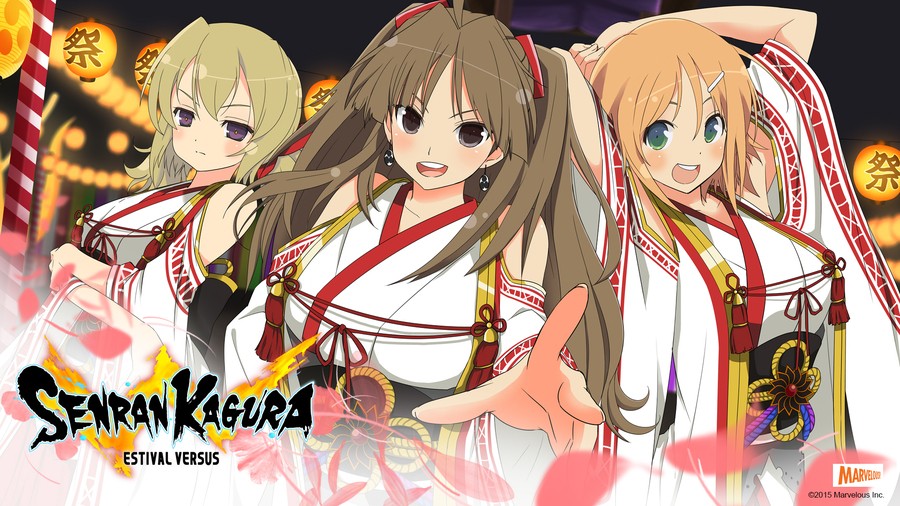 Fans have been waiting for what feels like an eternity, but the moment has finally arrived: Senran Kagura Estival Versus has confirmed release dates for its arrival here in the West - and it may actually be coming a little sooner than you might have thought.
The brawler will bounce onto PlayStation 4 and Vita on the 15th March in North America, and the 18th March in Europe - so you've got less than a month until launch. What's more, the title will be getting a limited retail release in the New World courtesy of the "Endless Summer" edition. This'll include a 108-page art book, a set of holographic pin-up cards, and 70-song soundtrack. Thankfully, you won't have to pay too much extra for all of these goodies: the Endless Summer edition will be up for grabs at $59.99 on PS4 and $49.99 on Vita.
To coincide with the announcement, the beat-'em-up's got a brand new English trailer, too, which shows off a bunch of fresh characters and a decent amount of gameplay. However, as always, we're inclined to warn you that the embedded video isn't safe for work.
Will you be picking this one up next month? Try not to get too excited in the comments section below.